Skiers to sue Ischgl over coronavirus claims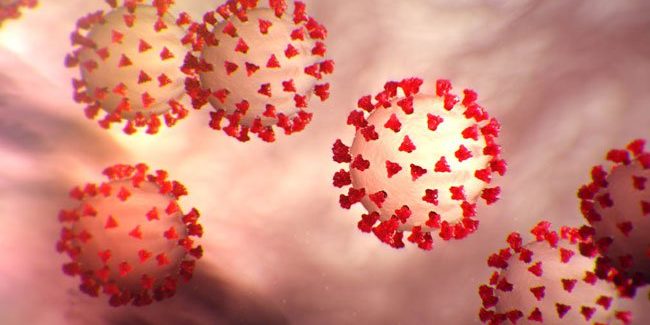 With Europe as the current epicentre of the coronavirus pandemic, with over 100,000 people infected on the continent to date, Austria is currently investigating a bar at a popular ski resort for allegedly not reporting a case of coronavirus. Some 400 people exposed to the virus while on ski holidays are ready to join a lawsuit.
The enquiry focuses on initial reports that a worker fell ill in the Kitzloch bar and restaurant in the Tirolean ski resort of Ischgl in late February.
The ski resort village of Ischgl lies in western Austria, in the Paznaun valley, with slopes which straddle the Austro-Swiss border. Since the alleged incident in late February, the resort has been linked to hundreds of cases in Austria, Germany and Scandinavian countries, as we reported in a recent story Ischgl – a secret coronavirus hub HERE.
Despite reports of the spread of the virus stemming from Ischgl, the resort's ski slopes, bars and restaurants stayed open for over a week.
Now, with Ischgl known to be a major source of the European outbreak, hundreds of tourists from across Europe are to take legal action against the ski resort, for knowingly exposing them to the virus.
An Austrian consumer affairs watchdog has launched a lawsuit against the resort and other Tirolean resorts, with around 400 skiers signed up, according to VSV (the Austrian Consumer protection Association), despite Bernhard Tilg, Health State Councillor, stating on television that the authorities had "done everything right".
They are accusing the authorities of covering up the extent of the outbreak, and keeping it open despite the risk to everyone in resort, and issued this statement:
"The global coronavirus pandemic qualifies as force majeure and nobody can be held responsible for any damage suffered. However, keeping ski resorts open, even though authorities knew or should have known of a threat of mass infection, is certainly a reason to consider claims for damages."
The municipality of Ischgl, the Paznaun-Ischgl Tourism Association and the Silvrettaseilbahn AG posted the following announcement on their website on 18 March:
"The Corona virus infections have lead to an exceptional situation across the globe, that has not been seen before. In Ischgl, and across Austria, all measures have been introduced based on official directives and are being implemented immediately. These comprehensive measures, which will ultimately be in place until the end of the winter season which has been curtailed prematurely, have been set in place in close cooperation with the relevant authorities. The health and the safety of the Tirol people, staff in the tourist operations in the state and guests from across the globe are our uppermost priority.
Right here too we always endeavour to do everything correctly. With what we know today we do have to recognise that tackling this crisis presents a huge challenge and there is no empirical global data available. In this area, the authorities have done everything humanly possible in the belief that they are acting correctly. Even the classification to 'pandemic' status by the Robert Koch Institute – which is having to be permanently upgraded – reveals just how dramatic the situation has become. Can we really do everything right in a situation like this?
We will of course review operational procedures afterwards and clarify whether matters could have been handled better, and if so, how. Right now, we all have to work to overcome this virus, become and remain healthy again and gradually, step by step, find our way back to our usual, preferred way of life."
Other related posts:
Ischgl – a secret Coronavirus hub
Flying high in Ischgl
Family-friendly Ischgl
A smuggler's adventure in Ischgl
Hotel Seiblishof, Ischgl
Ischgl gin, the first ever ski resort gin
Ischgl's top of the mountain party
Cross-country skiing in Galtur
Latest resorts closed due to Coronavirus
All ski resorts in Italy to close due to Coronavirus
Les Contamines – contaminated by Coronavirus
Coronavirus reaches the French Alps