Team GBs best ever moguls result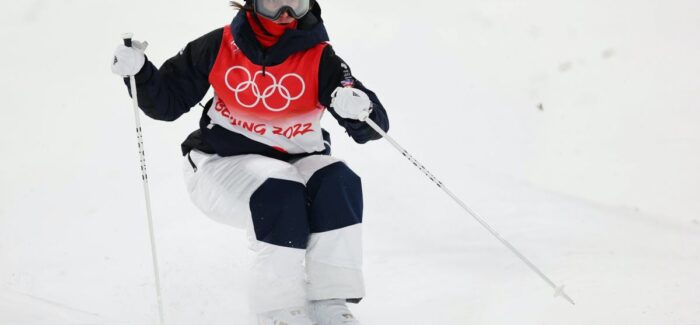 Makayla Gerken Schofield has pulled off Team GB's best-ever moguls finish at a Winter Olympics by coming eighth in Beijing today.
Not only was 22-year-old Makayla Gerken Schofield the first brit to make an Olympic moguls final, but she also produced her best-ever finish. Her previous best was three years ago, when she came 11th at the World Championship. She entered the Beijing Olympics ranked 25th in the world.   
"I don't really know how to sum it up, I'm still speechless," she said. "To say that I'm top eight at the Olympics, I think that is pretty special."
Her older sister, 23-year-old Leonie Gerken Schofield, was delighted to finish 27th overall in the same competition, given her track record of injuries and operations in recent years. She dedicated her performance to their grandfather, who dies from Covid last year.
"It means everything to be out here for him. I wanted to do it for him so much," she said.
"I'm so delighted for Makayla," she continued. "She's skied amazing and deserves all the praise. We inspire each other and push each other every day. It means the world to be here at the Olympics together."