Why down clothing is best
Why wear down clothing?  After all, it's not that cheap!
Well the answer is simple and undisputed… Of all natural materials, down provides more warmth for its weight. It also breaths very well, and acts as a better regulator of temperature than equivalent synthetic fillings. It will also outlast synthetic materials and, as well as keeping you warmer, you are less likely to overhead in a down garment.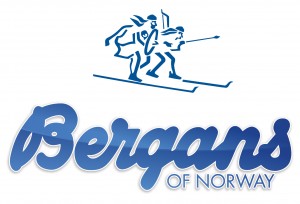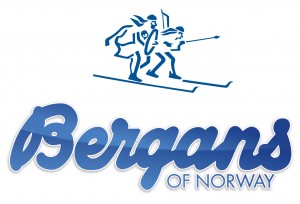 Here at FamilySkiNews, we're big fans of Bergans of Norway and, in particular, their down clothing range.
Bergans has long been recognised as one of the world's leading manufacturers of outdoor equipment and functional clothing. Over 100 years ago, Ole F. Bergan invented the framed rucksack. Such was their quality, that explorers Amundsen, Scott, Shackleton and Hillary all used Bergans rucksacks.
The company today produces all manner of sporting and expedition equipment including sleeping bags, tents, skis, bindings, even canoes; and more recently, a superb collection of high quality, durable outdoor clothing.
Our copy editor, Teresa Fisher, thought she would put their good name to the test in the sub-zero temperatures of Sweden with her Bergans Valdres Down Light Lady Vest:
"I just love it! It's so warm and cosy – like being wrapped in my own personal duvet." I can't stop wearing it, but I do very reluctantly take it off at night!"
"Being warm in the cold outdoors isn't just a matter of pulling on extra clothing when the temperature drops. Bulky items or numerous layers of clothing can be restrictive, uncomfortable and impede movement – especially if you're hoping to whizz down ski slopes in it. Several light, adaptable layers are better than fewer bulkier layers. That's why gilets work so well."
Gilets fit into the layering system perfectly, fitting snugly over a light fleece pullover to double-insulate your core, but to leave your arms relatively free. Zipped up to the neck, they trap the maximum amount of body heat and, if you overhead, you can moderate your temperature via the zip.
Teresa continues: "The great thing about the Bergans down gilet is that it's terribly warm but also really light. It's one of those rare garments you're hardly aware you're even wearing, and it's also brilliant on a flight. It squidges up to a small ball in your hand luggage, is handy as an in-flight pillow (the boys and I were fighting over who was going to use it!) and then springs into shape ready to wear again as you disembark."
"There's nothing to dislike about this Bergans vest – it's a perfect, light-weight insulating layer to slip in your backpack on the slopes."
Valdres Down Light Lady Vest – technical spec:
Filling: goose down
Down quality: 60g of 750+ filling
Down/feather ratio: 95/5
Outer fabric: Pertex Quantum (100% polyamide)
Pockets: 2 zipped hand pockets
Weight M: 260g
Sizes: XS-XL
Colours: navy, dark grey, lavender, aluminium
(also available in mens' sizes S-XXL, in black, navy and brown)
For more information and prices, visit the Bergans of Norway website.