The Austrian group of Kinderhotels (Children's Hotels) are a real find. 
These 52 European hotels are totally devoted to welcoming children, with their fun-packed year-round programme. 
One of the best things about the Kinderhotels is that they've done all the hard work and planning for you, providing just about everything you and your children could possibly need for a fun, action-packed (and relaxing) family holiday.   
If this sounds like your kind of holiday, read on!…
The hotels are mostly in Austria, although there is a handful in Bavaria, Southern Tyrol (in Italy) and even one in Croatia.  For a full list click here.
Facilities
The facilities are second to none: for starters, they have English-speaking nannies; up to 60 hours a week of free childcare; plenty of safe play areas; sports and adventure experiences suitable for each age range from toddlers to teens; and special children's menus (most produce is organic and sourced from local farms).
Babies are welcome too.  The hotels are fully equipped with monitors, high chairs, baby baths, bibs, walkers, slings, buggies and cradles.  There are microwaves, fridges, bottle-warmers and high quality Hipp baby food, as well as a 24-hour medical service, dedicated baby play areas and free use of washing machines and dryers.   Expert care is provided by trained staff, and some hotels will care for your baby from as young as seven days old, for up to eight hours a day, five days a week, all for free! 
But it's not all about the kids.  You're well-looked after too!  While your children are enjoying the childcare facilities of your Kinderhotel, or learning to ski at the Tiny Tots Ski School, parents get to enjoy some 'quality time' together, enjoying sports, skiing or relaxing in the hotel spa.  Single parents and grandparents receive a great welcome at the Kinderhotels too.   
Activities
The Kinderhotels offer an impressive programme of sport, discovery and adventure programmes during summer as well as winter. 
In Smiley's Tiny Tots Ski School, children get to play in the snow from two years of age, in small groups (maximum 5 kids), or to try out skiing for the first time with qualified ski instructors; a fun snow park; and a 'magic carpet' to help children up the nursery slope.  
All the equipment you need is available to hire at the hotel, and you can even just do a taster day. 
At Fred's Swim Academy, highly-trained swimming teachers (and mascot Freddie Frog) will teach your child to swim (in age-graded classes from 3 months of age).  And you can borrow everything your kids need for swimming too.   Most Kinderhotels have several pools, including whole areas just for paddling; some are lakeside, where there are also gentle waterfalls and mountain streams to explore.
Then there's the Hocus Pocus Wizard School– a magical attraction for budding sorcerer's apprentices (aged 6 and upwards) to learn some amazing tricks to wow their friends and parents. 
Or simple, homespun fun down on the Smiley's Farms with their petting zoos; organised feeding of the small animals (chickens, pigs, etc); pony and donkey riding; and craft activities such as baking bread and strudels, pottery making and weaving.
The choice is endless… and don't forget, it's all surrounded by the most glorious scenery, with snow-peaked mountains to explore and grassy meadows for playing and picnicking.
'Smiley' rating system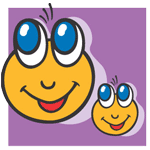 It can be a great worry going away with little ones for the first time, with so much kit and clobber to pack, but Kinderhotels turn even the most anxious parent into a relaxed holidaymaker overnight!  The hotels and their excellent accommodation facilities (choose from family rooms, suites or apartments) are all rated with 3, 4 or 5 Smileys, so you know exactly what you're booking.   
The Smiley is the mascot of the Kinderhotel group.  Click to read more about the quality rating criteria of 3 Smileys, 4 Smileys and 5 Smileys here.  The more Smileys, the more services the hotels have to offer.  Every last detail has been considered, even in the most-basic '3 Smiley' hotels: from childproof sockets, nappy buckets and toddler toilet seats in the family accommodation to safe play areas away from traffic; comfy highchairs, bottle warmers and special activity games to pass the time at mealtimes; a toy library and 24-hour babysitting service.  
You name it, Kinderhotels have thought of it.  It's a family holiday guaranteed to put a smile on your face… and the faces of all your children!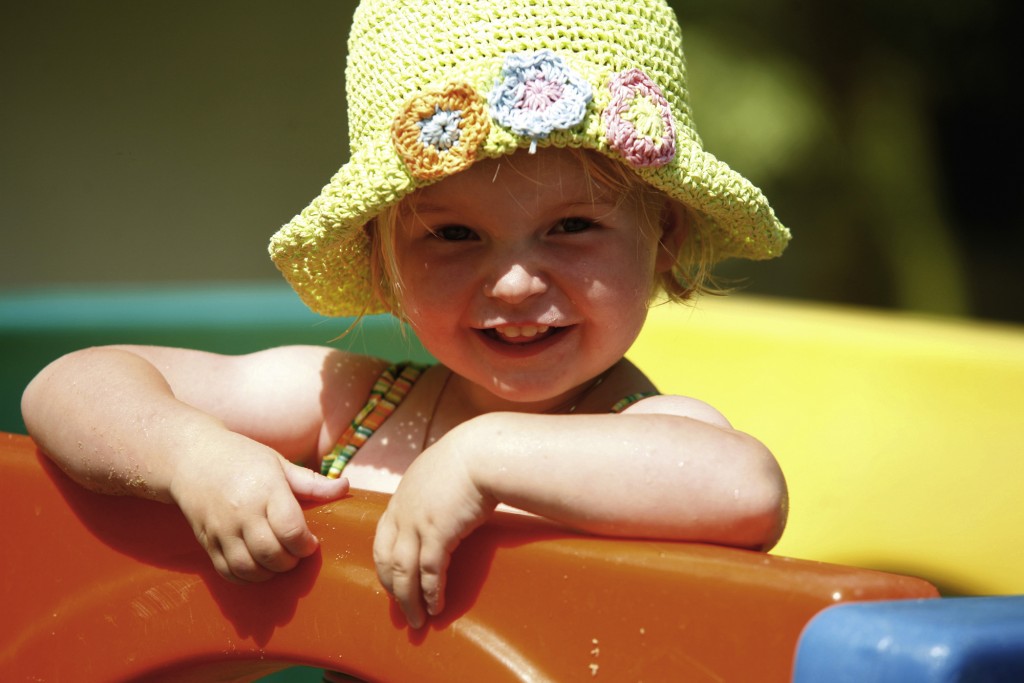 Click here to read more about the Kinderhotels, or watch this short film (in English):