Olympian Ollie Davies appointed Esprit brand ambassador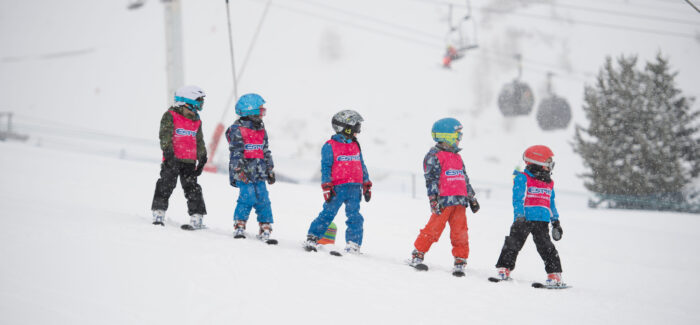 Earlier this month, Ski Crosser Ollie Davies became the first British male to represent Team GB in ski cross at the Olympics on Day 14 of the 2022 Olympic Games in Beijing. Now he has been appointed Brand Ambassador for Ski Esprit.
The 24-year-old Ski Cross athlete, Ollie Davies, from Guildford in Surrey, exited Beijing 2022 at the 1/8 finals, having qualified as 31st fastest in the event, after a small error early on in his race cost him a chance of getting through to the finals at the Genting Snow Park in Zhangjikou, Beijing. But he is young, and has plenty more Olympic chances ahead of him.
It was as a youngster that Ollie found his passion for skiing, on an Esprit family holiday at the age of 2, long before he competed internationally on the world stage.


Ollie said: "I remember buzzing around the mountains, just discovering this new world for the first time—that I'd never really had any exposure to until my first Esprit Ski holiday.
He went on 3 ski holidays with Esprit, one of the UK's top family ski holiday providers,  and later, at 8 years old moved to France to continue his progression.
Ollie continued: "To families thinking of taking their children skiing for the first time, I would say 100% go for it! If it wasn't for my family taking me on ski holidays and Esprit being able to provide the infrastructure for us to come and have such an amazing time, I wouldn't be where I am today or have the passion and enthusiasm I do now.
"Esprit have always been about children's enjoyment. Knowing the kids are going to be having fun and the parents can have some time away from the kids to enjoy their skiing too is great.
"And down the line, anyone looking to pursue a career in ski cross or any snow sports discipline, will need to have that enjoyment. Without enjoyment you're never going to be able to put the hard work in needed to succeed."
Esprit CEO, Joe Ponte said: "We're delighted to have been the spark that inspired Ollie Davies' and many other children's passion for skiing and snowboarding. At Esprit, time for the kids, time for the parents and time together is at the heart of everything we do.
"That's why we have handpicked family-friendly resorts and accommodation in France and Italy, and teamed them with our excellent childcare and ski lesson packages, lift passes, flights and transfers to make our family ski holidays as easy and enjoyable as possible."
If you're considering an Esprit Easter break or a late season ski deal, here are two top offers:
7-nights at Chalet Hotel De Champoluc, Italy. Flying on 3 April 2022 from London Gatwick. From £3414 per family. Based on 2 adults and 1 child (aged 5) sharing, flights and transfers included. A saving of £1530 per family.
7-nights at Chalet Hotel Ducs de Savoie, Val d'Isère, France. Flying on 16 April 2022 from Manchester. From £2722 per family. Based on 2 adults, 1 child (3 years) and 1 infant, flights and transfers included.
You can find more deals for winter 2021/22 and 2022/23 by clicking HERE.