Move over Aperol Spritz… we've found a new spritz – the Hugo (pronounced "Ugo").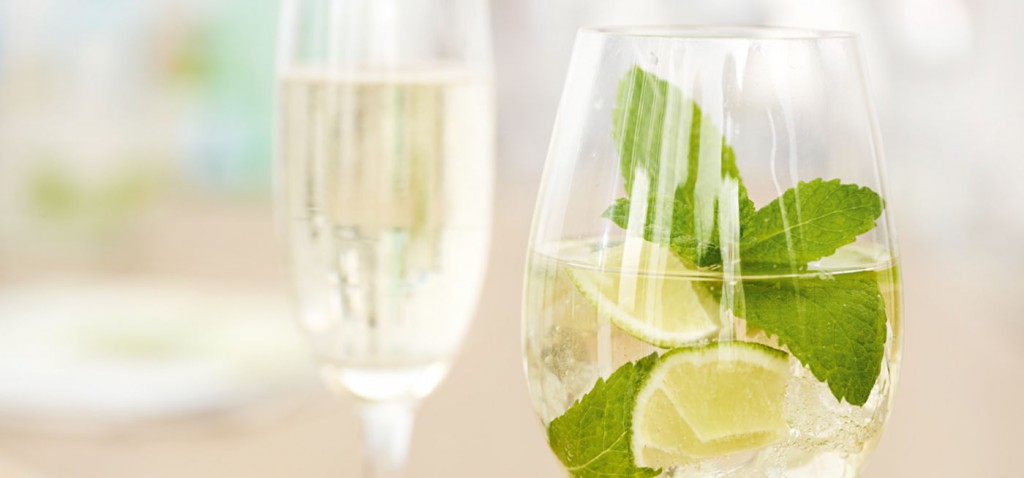 We all know the Aperol Spritz – the über-fashionable prosecco drink with the bright orange colour which looks more like Lucozade than a cocktail.  Quite frankly it's not to everyone's taste, but it seems it's cool to drink it and to try and look like you're enjoying it, despite the very bitter taste!
Now there's a new drink which has been invented in the north of Italy – in South Tyrol – and which is taking all the mountain bars by storm. It's another prosecco spritz, but the difference is this one's light, refreshing and very moreish.
It was created by a bar keeper (named Hugo) in the South Tyrolean capital city, Bolzano.  We first tried it in the Dolomites, in a tiny mountain restaurant, Fienile Monte (on the piste of Col Rodella, high on the Sella pass near Canazei), and we were hooked.
So move over, Aperol spritz.  Hugo's now the 'in' drink in the mountains this year.
Try it for yourself and see which you prefer!
Ingredients (makes 1 glass)
150ml prosecco
100ml fizzy mineral water
2cl elderflower cordial
1 slice of lemon
a sprig of fresh mint
ice cubes
Method Place the mint leaves and lemon slice into a wine glass and crush gently with a wooden mortar. Add a couple of ice cubes. Pour in the elderflower cordial and the prosecco (and add the mineral water to your taste). Stir with a drinking straw and drink immediately.
Prost!
Tip: It's also delicious (and very pretty) made with pink prosecco!