Skiing is rarely a cheap holiday so we have asked our financial advisor, Peter Derrick, how to keep costs down.  Here are his ten top tips:
1. Book as far in advance as possible to get the best deals, especially if you are making your own flight arrangements.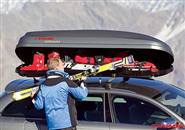 2.  If you usually fly to the Alps, consider taking the train or even driving.  Even the low-cost airlines have increased their prices considerably in the past few seasons. 
3. If you are travelling independently, transfers to and from the airport can be extremely pricey, usually needs to be pre-booked, and can add considerably to your bill.  It may be worth contacting the resort to see if there's a local train/bus service from the airport, rather than having to use an expensive shuttle service.      
4. Avoid February half-term and New Year – these are the busiest and most expensive times to travel. 
5. Look for holiday deals which offer a free child place or other childcare or ski-pass discounts.
6. Look out for resorts which offer free childrens' lift passes.
7. Choose an operator which includes childcare within the package.  Some add it as an extra cost, which can substantially increase the price of your holiday overall.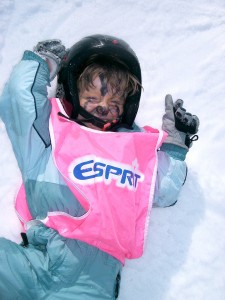 8. Many companies offer childrens' discounts on condition that your youngsters share your room.  If you want them to sleep in a separate room, look closely at the small print to see if child prices apply only in shared rooms. 
9. Be mindful of hidden (but often unavoidable) extras, such as equipment hire and lift passes.  Their cost can vary from country to country and from resort to resort.  As a general rule of thumb, the larger the resort, the pricier the pass.  It is often more economical (depending on exchange rates) to book them in advance – paying for them in your own currency.  Click here for a special 45% discount on equipment booked with Skiset. 
10. Borrow or rent as much ski clothing as possible for your kids – especially little ones who grow so fast it's just not economical buying all the gear for them every year.