FSN's top five tips for airport parking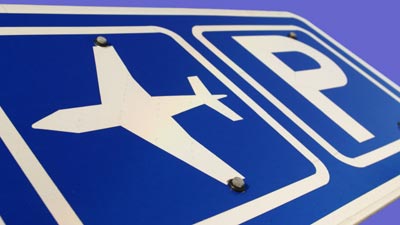 It's easy to leave booking your airport car parking to the last minute, but it can be a costly mistake. 
Here are FamilySkiNews.com's Top Five Tips for bagging a bargain with your holiday parking this year:

1 Book in advance.  It can save you up to 70%.  Typically parking prices increase as the car park fills up, which is why booking early allows travelers to enjoy the lowest prices.  Also beware – booking just one hour before parking still qualifies as advance booking.
2 Book off-airport car parking.  Park-and-Ride operators are classed as 'off airport' as they are located outside the airport boundary and require a slightly longer bus-shuttle (around 10-15 minutes) than on-site car parks. However, they are a significantly cheaper option. 
3 Consider an Airport-Hotel-Parking-Package.  It could cost you as little as £3 on top of your regular parking charge.  Always enquire about rates for combined hotel-plus-parking – depending on your flight time or length of drive to the airport, you may well benefit from an overnight stay in order to start your holiday feeling refreshed.  This is an especially useful was of breaking up your travel if you have young children as they tend to get fractious on long journeys.  Build in the 'airport hotel' as the first part of their holiday adventure.   
4 Upgrade your standard parking to a Meet-and-Greet option.  If you're lucky you can save more than 50% on standard airport car parking costs and also enjoy the benefits of a luxury chauffeur simply by thinking ahead.  This is an ideal arrangement for families with push chairs or if you have lots of bulky skiing/snowboarding equipment.
5 Book a long holiday!  The longer you are away, the cheaper your daily parking rate.  A booking for two weeks has a much cheaper daily rate than the equivalent charge for just one week.  The perfect excuse for a lengthy break…