When is the Olympic 2022 men's curling final?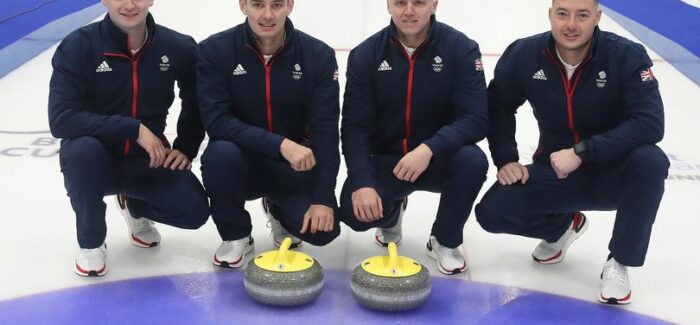 It's the question on everyone's lips today: When is the Olympic 2022
men's curling final? When will TeamGB take on Sweden, not just for the gold medal but the entire team's first medal.
The all-Scottish team representing TeamGB, and skipped by Bruce Mouat, enjoyed a nail-biting game against the USA, knocking the defending champions out in an 8-4 final end win in the semi-final.
It was a particularly tense match, full of drama and incident. At one point in the penultimate end, US skip John Shuster even deliberately threw a stone into the barrier. What initially looked like an unlikely case of self-sabotage, turned out to be a (somewhat unsportingly?) tactical move. It meant they could keep the hammer – the last throw of any given end – which meant they would be the ones throwing last in the final end, a potential advantage.     
The sense of relief and achievement was tangible at the end of the game, as the four Scottish lads clinched the match. Indeed, it was the first time the team, comprising Bruce Mouat, Grant Hardie, Bobby Lammie and Hammy McMillan, had shown any emotion. Up until this point in the entire Games, they have appeared cool as cucumbers.
The win was all the sweeter for Bruce Mouat as Team GB had lost to the same team US team 9-7 in the round robin matches. He'd also lost the Bronze Medal match in the Curling Double tournament with teammate Jenn Dodds earlier in the week, leaving them fourth overall. Today's victory means that Team GB have their first guaranteed medal of the Games.  
GB women's curling team are hoping to follow in the men's team's footsteps in their semi-final match. They just managed to beat the Russian Olympic Committee team 9-4 in their final round-robin game, which puts them in the semi-finals on Friday 18 February at 12.05pm UK time, playing for a place in the Olympic final. It will be broadcast live on the BBC.
The men's curling team will go for gold against Sweden on Saturday 19 February, at 2.05pm local time on Sheet B at the Beijing National Aquatic Centre. That equates to 06.15am UK time.  Here at FamilySkiNews, we're optimistic for vistory. After all, the Scots did beat the Swedes 7-6 earlier in the competition.  Canada (who lost to Sweden 5-3 in another close semi-final) will take on the USA in the bronze medal match.
The competition will be live-streamed on the BBC. A typical curling match lasts around three hours (with ten ends of eight stones for each team) so, if you don't fancy the early start on Saturday morning, you should still get to see the nail-biting final end or two around breakfast-time.