Before you pack away your ski kit…READ THIS
Just a few minutes spent now on ski kit and clothing will save you time and money in the autumn when we gear up for the winter 20/21 season. And yes, winter 20/21 will come round before too long (although it may seem an eternity to wait) and, in the aftermath of coronavirus, the resorts are going to need our support more than ever when they do eventually reopen.   
In the meantime, let's get our kit sorted out.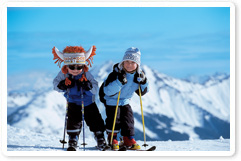 Firstly skis and boards…
Next season, when you get all your kit out of the loft, you may well be a bit rusty on your skis but at least your equipment will be ready for action if you follow ourfive simple steps to ensure piste-ready, rust-free skis/boardsby clicking HERE. 
Likewise, check out FSN's Top Five Tips for Ski Clothing Care, and our Top Five Tips for Ski Boot Care.