Olympic torch in space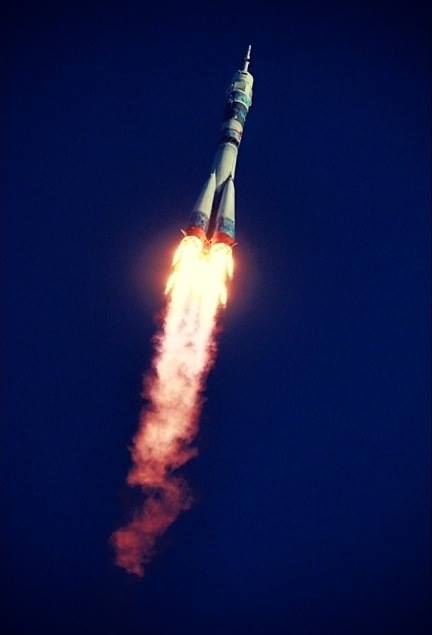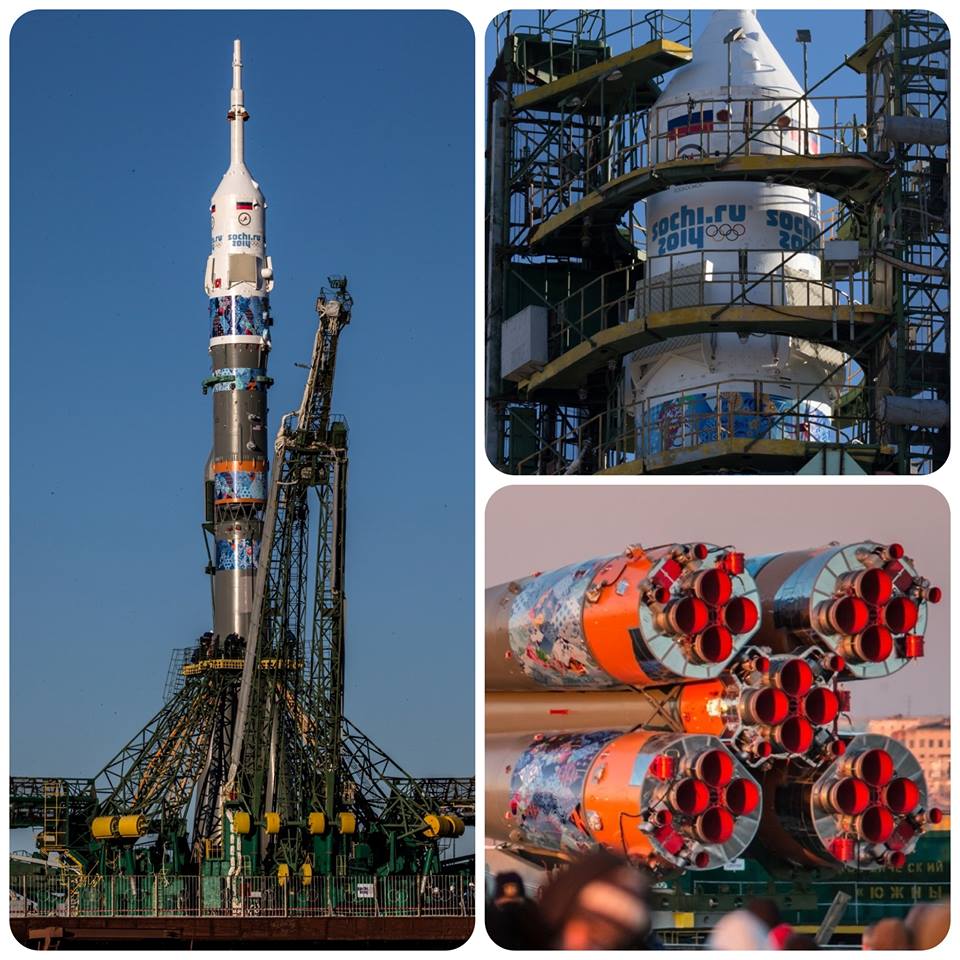 An Olympic torch is tonight aboard the International Space station.
It is just the latest episode in an extraordinary torch relay journey prior to the Sochi 2014 Winter Olympic Games which take place next February.  Just a few days ago, the torch visited the North Pole, as we reported here.
NASA's Live TV stream broadcast the launch of the Soyuz-FG rocket this morning, with its pale blue Sochi 2014 logo, as it blast off from the Russia's Baikonur Space Centre in Kazakhstan this morning.
It was manned by Russia's Tyurin alongside NASA's Rick Mastracchio and Koichi Wakata from Japan, who smiled and waved to the crowd as they carried the torch, lit, on board the Soyuz spacecraft.
The torch will remain unlit during its time in space, for the sake of the safety of its crew, and to avoid wasting precious oxygen.
It will remain in space five days, touring around the International Space Station's various modules, before embarking on an historic spacewalk outside on Saturday, carried by Russian cosmonauts Oleg Kotov and Sergei Ryazanskiy.
The Olympic torch has flown into space once before, aboard the US space shuttle Atlantis for the Atlanta Summer Olympics in 1996.
However, this will be the first time in history that one has been taken outside the spacecraft.
(Images: Sochi 2014 Winter Games Facebook page)
Other recent posts:
Ski hosting – ESF and Le Ski back in court
Verbier opens this weekend
Olympic torch relay to North Pole
Vertigo buys Ski Famille
Snowing in the Alps
Record-breaking Olympic Torch Relay starts