Father Christmas comes early to Alta Badia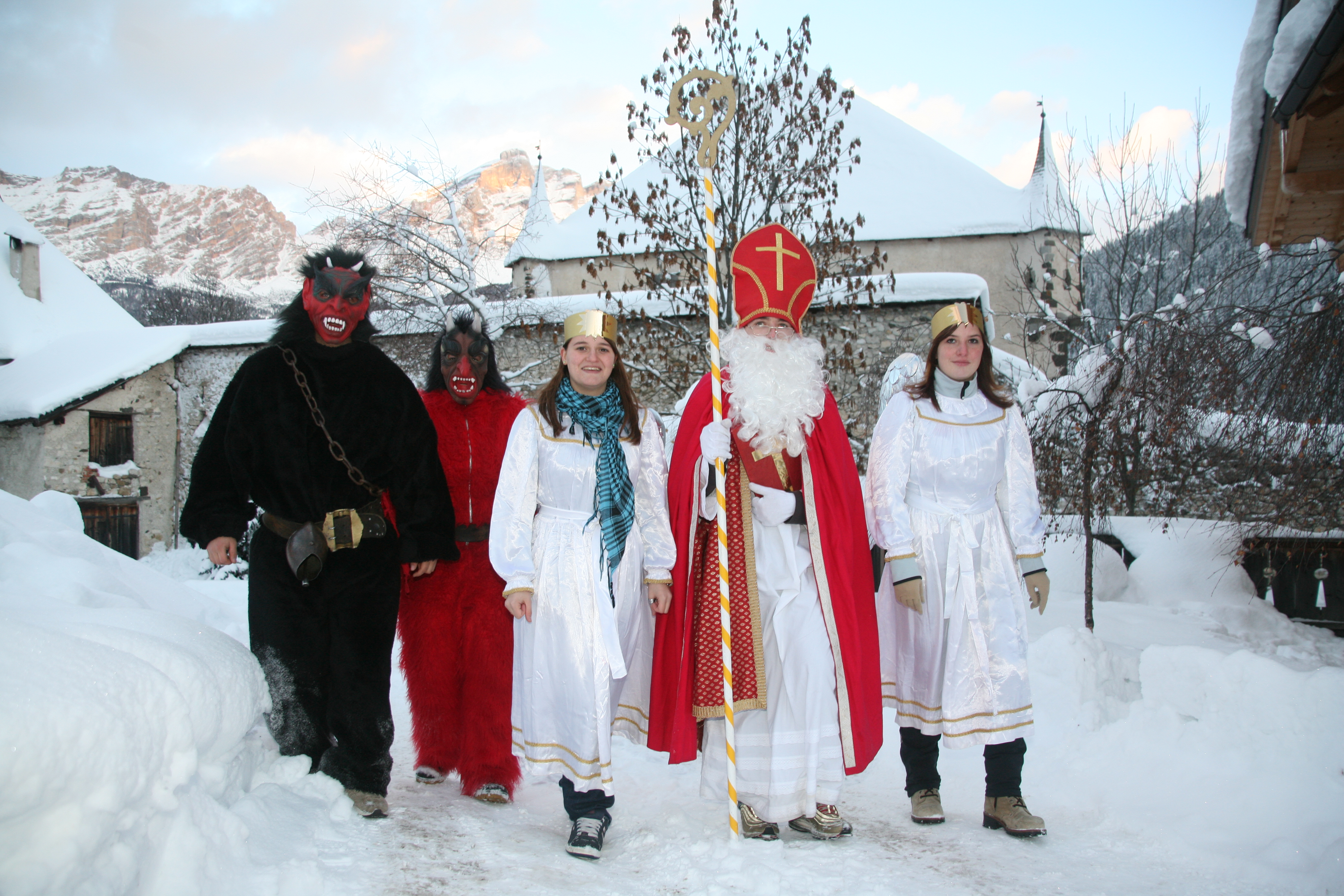 The magical build-up to Christmas is extra-special in the Italian resort of Alta Badia, the lively heart of the South Tyolean Dolomites.
The Sixth of December is the date every child remembers…
A very special visitor rides in on his sleigh, with sweets for good children and branches for the naughty ones, in the centuries-old tradition of San Micurà.
For this is the Feast of San Micurà (Saint Nicholas) and the Sixth of December is the day he comes to visit.
Dressed in his wonderful purple robes and carrying his pastoral staff, San Micurà arrives on a sled pulled by magnificent Haflinger horses. He is accompanied by girls dressed as angels and by the rowdy, bell-ringing malans. These little devils, covered entirely in black soot, wear large animal skins and wooden masks with goat horns.
Amidst this carnival atmosphere, youngsters wait eagerly in the torch-lit centre of the village, where San Micurà comes to offer gifts to good children and larch branches to the naughty ones. For parents, even the naughty ones, there is warming tea and mulled wine, as the night sky fills with the enchanting sound of Christmas carols.
Join San Micurà on the Sixth of December for a Christmas celebration you'll never forget! To find out more about the big day, check out the Alta Badia website.