Royal couple boycotts ski holiday in 2012
The Duchess of Cambridge is celebrating her 30th birthday today.  Happy Birthday, Kate!
It has recently been reported in the British press that Prince William and his wife have no plans to ski this season as, sensitive to the recession, they didn't want to be seen to be spending lavishly when the credit crunch was hitting home.  One source reported "The Palace thinks it would send a bad message to be away during this time."
The Royal Family have long been great ambassadors of skiing.  The celebrated resort of Klosters in Switzerland has long been a popular haunt of the British Royals.  Prince Charles, the late Princess Diana and their young family holidayed there frequently – usually staying at Charles' favourite haunt, the 5-star Hotel Walserhof. The Gotschna cable-car here is also known as the 'Prince Charles' and one of the cabins bears his name. Princes Charles, Andrew, William (and Kate) and Harry have all been spotted in Klosters at various times in the past couple of years.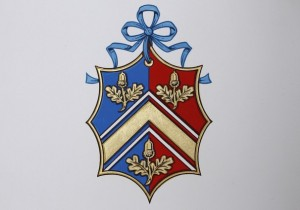 Indeed it was on the slopes in Klosters that Wills first declared his love for Kate to the world in 2004.  In recent years, the couple have tended to stay in private chalets rather than in the Walserhof, and they have also skied another popular 'royal resort, Zermatt, also in Switzerland.  Skiing is clearly a mutual passion – even the Middleton coat of arms, created at the time of their wedding, includes two thin white lines to represent their love of the mountains.
Over the years, the Royal Family has provided excellent PR for the ski industry, especially Princess Diana – whose favourite resort was Lech in Austria.  Prince Edward, patron of the British Ski and Snowboard Federation, skis Meribel in France's Trois Vallees – the worlds' largest linked ski area – for one week each March, accompanied by Sophie, Countess of Wessex.  They usually stay at Hotel Allodis, a traditional Savoyard ski-in ski-out lodge.
At FamilySkiNews.com, we feel William and Kate's decision sends out the wrong message – that skiing is elite and expensive, and should therefore be boycotted. 
Of course, skiing can be extremely expensive if you wish to be treated like royalty, opting for the most deluxe chalets on the slopes.  But all of the above-mentioned 'royal' resorts also offer reasonably-priced accommodation, especially if you are able to book a package at knocked-down prices at the last minutes. 
Click back over the next day or two to see some bargain offers for late January and for the February half-term, and check out our further tips for Keeping Costs Down from the FamilySkiNews.com financial advisor, Peter Derrick.