New sponsor for British Snowsports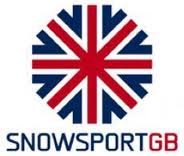 A new headline sponsor has today been named for the British Alpine Ski Team, with exactly 365 days to go until the next Winter Olympics in the Russian town of Sochi.  It is Delancey, a specialist property investment advisor and development group. 
Delancey's support for British Snowsports will provide some of our athletes with vital training and facilities, taking them one step closer to achieving their dreams at Sochi in just twelve months time.
Dave Edwards, Chief Executive of British Ski and Snowboard summed up the team's response: "We are delighted that Delancey has committed to provide vital funding to help our Alpine athletes develop and compete on a world stage in 2014 – particularly as this provides the opportunity to follow the phenomenal success of those athletes' who participated in the 2012 London Olympic Games."
Other related posts:
One year to Winter Olympics
Amy Williams appointed Olympic ambassador
Chemmy blogs about Olympic hopefuls
GB ice hockey in final Games qualifiers
Tickets for Sochi 2014 test events