New Paralympics websites ready for Sochi 2014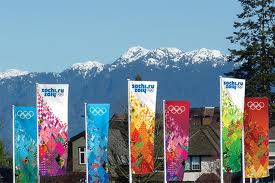 On the back of the massive success of the London Paralympics, the International Paralympic Committee (IPC) has just launched three new websites for the Paralympic sports of alpine skiing, Nordic skiing and ice sledge hockey in preparation for the new Winter Paralympic Games in Sochi in 2014. 
"No-one can question that the London 2012 Games were the best ever, with many firsts and records broken," said Xavier Gonzalez, chief executive of the IPC at the offical London 2012 debrief. 
According to figures published on Thursday by IMF sports, a billion more people watched the London 2012 Paralympics on television than in the Beijing Games of 2008.  Not only did host broadcaster Channel 4 enjoy record audiences, but a further 3.40 billion from overseas watched also watched the 2012 Games.  There were 2.48 billion viewers in 2008.    
"This is a fantastic achievement… underlining the growing appeal of Paralympic sport," Gonzalez continued.
But it is not just television numbers that have risen.  Ticket sales were up too, with 2.72 million (almost one million more than Beijing) sold, securing the Paralympics their place as the third biggest sporting event in terms of ticket sales behind the Olympics and FIFA World Cup.
Visitor numbers to the main paralympic.org site also increased by over 100% since the summer Games. 
The new microsites (adjoining the main Paralympic site) have been designed to give visitors a deeper insight into the three sports, together with video footage from previous Winter Paralympic Games.
"The new look sites are much fresher and easier to use for visitors," commented Craig Spence, director of media and communications for the IPC (International Paralympic Committee). "Following the success of our Ones to Watch lists for London 2012 we have also created new lists of which athletes to look out for in all three of the sports."
You can see the three new website at http://www.ipc-alpineskiing.org/, http://www.ipc-nordicskiing.org/ and www.ipc-icesledgehockey.org.  Their corresponding new Facebook pages are at www.facebook.com/IPCAlpineSkiing, http://www.facebook.com/IPCNordicSkiing and www.facebook.com/IceSledgeHockey.