Euro exchange rate improves for Brits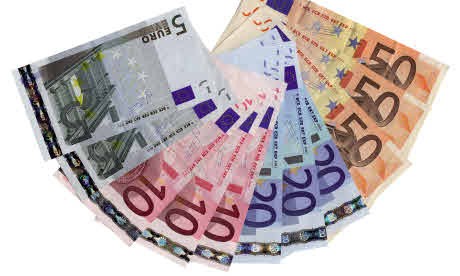 Considering your next ski trip to the Alps?  There's excellent news on the financial front…
European trips are currently offering excellent value as sterling continues to rise against other world currencies. 
Last week, it hit its best exchange rate against the Euro in more than three years, with one pound now buying around €1.20.
Thanks to sterling's strong performance against the Euro, this favourable rate had an immediate effect on currency sales last week, which showed an increase of 110% compared with this time last year.  
If you are planning a forthcoming trip to Europe– whether for skiing, hiking in the mountains or just a simple city break, it's worth considering changing your money now to ensure it will stretch further than it has since 2009. 
Even with the favourable exchange rate, we all know how easily costs can build up when planning a holiday abroad, so here are five simple money-saving tips to keep the costs low:
1) Always shop around for the best offers – don't book or buy the first trip or ski jacket you see!  Compare everything from resort destinations to insurance policies.
2) Don't change your money at the airport departure lounge.  The rates offered at airports are poor.  Shop around in good time on the high street or online for the best exchange from banks and bureaux de change outlets.
3) Book airport parking in advance – you can save up to 50%.
4) Rent ski kit/outdoor gear or, better still, beg or borrow scarcely used items from your friends and relatives.   
5) Avoid excess booking charges on some websites (Ryanair, Flybe, etc) when booking  flights online by using a debit card rather than a credit card.
For more ideas on how best to keep costs down, check out our financial advisor, Peter Derrick's top ten tips here.