Arctic blast brings exceptional September snowfall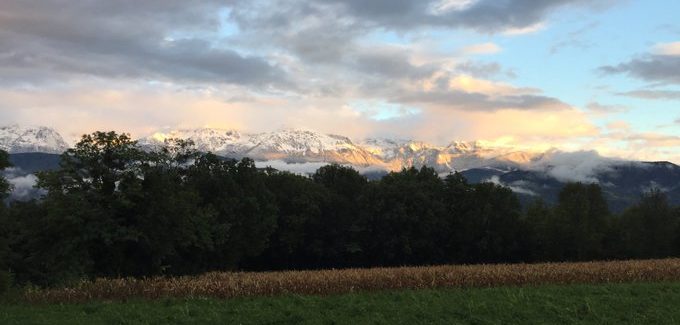 It is unusual to see heavy snowfall in the Alps in September. However, the recent sharp drop in temperatures across Europe has led to an exceptional amount of unseasonably early snow.  In some parts of the northern Alps, the temperature dropped by around 15 C over the weekend and so the snow arrived…
The snowstorm began on Friday 25 September. The resorts benefiting most were those north of Grenoble in France, the Swiss Alps (except Ticino and parts of the Engadine) and the western Austrian resorts (including the Arlberg and the Tirol).
On Saturday 26th September, the heaviest dump was across the northern half of the Alps, with a dusting even at 700m in places, around 15-40cm at 2,000m, and as much as 60cm at 2,500m.
On Sunday 27th September, there were further snow showers across the northern Alps, with most snowfall in the eastern Swiss and western Austrian Alps.
Sadly, as is so often the case with snowfall at this time of year, most of the white stuff will melt. Some may remain on high, north-facing slopes.  However, perhaps it's a lucky omen for the season ahead – certainly this is the most significant September snowfall seen in the Alps in years, and especially welcome on the glaciers right now.
If you're looking to make some early-season turns, the glaciers above Zermatt, Saas-Fee and Hintertux have all received a generous dusting of snow and are all open currently.
Today, Glacier 3000 at Les Diablerets in Switzerland is opening early, with 70cm of fresh new powder.
The Grande Motte glacier above Tignes is due to open on 17 October.