A down ski jacket or a synthetic one?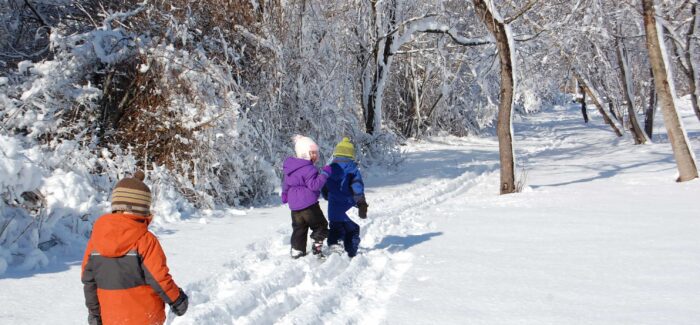 Whether skiing, hiking or simply taking the dog for a walk, it goes without saying that it's important to be warm and dry, but which jacket to buy? It's all become a bit of a science these days, so FamilySkiNews thought they'd weigh up the pros, cons and key differences between synthetic and down jackets, to point you in the right direction: 
Synthetic jackets – the Pros
+ Are best suited to damp or cold conditions
+ Generally perform better when wet, meaning they should keep you warmer than down in a snowstorm or downpour
+ Easy to clean and care for – many will simply go in the washing-machine with a normal detergent, and they take considerably less time to dry than conventional down
+ More resilient and easier to repair if you damage your jacket or snag it on a chairlift – the filling doesn't leak.
+ Hypoallergenic – you wont get itchy eyes or a runny nose wearing a synthetic jacket
+ Cheaper than down
Synthetic jackets – the Cons
– synthetic insulation won't keep you as warm as down as it doesn't trap heat as effectively
– they tend to be bulkier – you need far more insulation with synthetic fibres to reach the same level of warmth as a down jacket – so they're also heavier and more difficult to compress down to a small size for packing.
– less durable than down as the man-made fibres don't loft as easily as down, and so will most likely need to be replaced sooner than a well-cared for down jacket.
Down jackets – the Pros
+ Are best suited for dry and cold conditions
+ Offer superior warmth – down jackets offer a higher 'fill power' rating, and therefore a higher level of warmth. The fill power rating simply means you need less down to achieve a certain level of warmth.
+ Lighter weight, less bulky and therefore more packable
+ Down is more durable – it can be compressed and re-lofted repeatedly for a period of years, if properly cared for.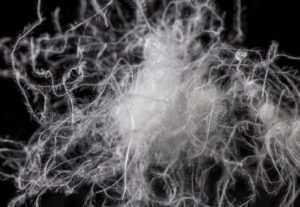 What makes down so warm?
The warmth of down comes from the clustering effect of its thousands of tiny filaments. These clusters work, in effect, as tiny 3-D pockets which capture and retain warm air, which in turn keeps the wearer warm.
Down jackets – the Cons
– Generally less warm when wet. Once saturated, a down jacket ceases to provide insulation, and it takes a very long time to dry out.
– Special requirements for cleaning – looking after your down jacket takes a little more care than a synthetic jacket. Many require a special mild detergent, and careful drying in order to re-loft the down.
– Not hypoallergenic. Whilst uncommon, a down jacket could cause an allergic reaction, especially if you're prone to allergies relating to birds or feathers.
– Generally more expensive than a synthetic jacket.
To sum up…
Each fill has its pros and cons, so consider your intended use, likely weather situations and your budget carefully.
If warmth, light weight and packability are your main concerns, go with down.
If versatility, and ease of care are important, or there's a likelihood of regular saturation by rain, opt for synthetic.
If affordability is a priority, go for synthetic.  But remember, when it comes to down, you really do get what you pay for in terms of warmth and durability.  Once you try down, you'll never go back!
And if you're still unsure, cover all your bases and get one of each!
Shopping suggestions
Check out Bergans latest range of down jackets for kids, with such vibrant colours as hot pink, dahlia red, raspberry and green lake.
There are currently some great deals for synthetic jackets at Snow+Rock from such brands as The North Face, Picture Organic Clothing, Spyder, Quiksilver and Roxy.
Or, for a more budget option, we especially love the ski jackets and down jackets on offer at the Little Adventure Shop this season, and this cute advertising photo (below) on their website too.
Other related posts:
Buying the right ski jacket
Choosing the right ski jacket
Caring for your ski clothes and equipment
Bergan's down gilet
What to pack for first time skiers
Panda Optics – Cubs goggles for kids
Sweaty Betty slope style