The Olympic Games begin today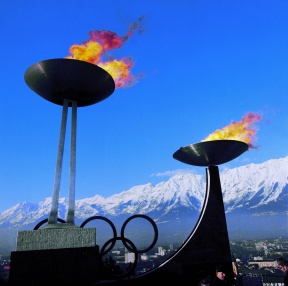 The first ever Winter Youth Olympic Games starts today in Innsbruck, Austria.  In recent days, the Tyrolean capital has enjoyed heavy snowfall, providing perfect conditions for the 1000-plus athletes from around the world, including such distant nations as Eritrea, the Cayman Islands, Nepal and the Philippines.  Aged 15-18 years, these talented winter athletes are coming together to embrace the Olympic values of excellence, respect and friendship.  They will be competing over the next 9 days in a variety of  sporting disciplines from downhill skiing and bobsleigh to ice hockey and curling (click here for further YOG sporting information).
The Opening Ceremony is taking place today in the historic Bergisel Stadium, home to the 1964 and 1976 Winter Olympic Opening Ceremonies and ski jump competitions.  The sporting events will begin tomorrow. 
There are various ways to follow the action.  FamilySkiNews.com will be posting regular news bulletins here, and interviews and further exclusive content can be viewed at http://www.olympic.org/ and http://www.innsbruck2012.com/. 
Daily highlights will be available on the dedicated YouTube channel, http://www.youtube.com/innsbruck2012.  For real-time updates and photos, check out the following: http://www.twitter.com/youtholympics and http://www.facebook.com/youtholympicgames