Flight and rail delays in Europe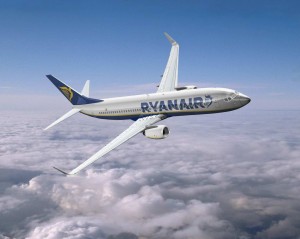 Thousands of passengers travelling to Europe from today will encounter severe delays and cancellations due to strikes by both French air traffic controllers and the country's rail operators.
Air traffic controllers walked out at 6am this morning and won't return to their desks until Friday, prompting the cancellation of hundreds of flights from the UK to France.
All airlines using French airports have been asked to cancel 50% of their services over the next three days. The strike is due to last until 5.59am on Friday.
Services to other destinations that use French airspace are expected to also be affected.  A BA spokesman commented: "Not only will there be cancellations to French flights but due to the large geographical area that France spreads, there will be delays across Europe."
The problem will be further compounded from tomorrow evening when all French domestic rail services will be severely reduced, when at 8pm the national rail service SMCF will also start a strike which will last until 8am on Friday.
Eurostar's cross-Channel services should not be affected, but those transferring on to connecting services in France may well be affected. Passengers currently have the option of exchanging their ticket for an alternative date within two months.
British Airways have made 'significant' cancellations on flights into Charles de Gaulle, Orly, Nice, Lyon and Toulouseairports.  They are also putting on larger aircraft in an attempt to alleviate passenger inconvenience.  Customers travelling today and tomorrow have been advised to contact BA to discuss alternatives.
Ryanair has cancelled 102 flights so far today.
EasyJet is cutting 50% of services – a total of 128 flights each day!  French airports served by easyJet include Bordeaux, Marseille, Lyon, Orly, Charles de Gaulle, Toulouse and Nice.  They are advising passengers due to travel on cancelled flights by email.  Passengers can currently receive a refund or transfer to another easyJet flight.
Other related posts:
Train travel to the Alps
Baby on board
Entertaining the kids en route
Flying with little ones – handluggage essentials
Tips for stress-free flying with kids
FSN's top five tips for airport parking
Airlines could do more to help parents