Midsummer madness in Riksgränsen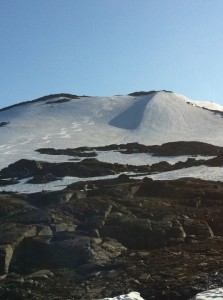 Riksgränsen – the world's northernmost ski resort – is opening tomorrow for the midsummer weekend (20-24 June).
The Swedes love the sunshine.  When the sun comes out, so do the Swedes!  They even have a saying: "A life without love is like a year without sunshine."
The Midsummer Solstice on Friday marks the official start of the Swedish summer.
Usually there's the opportunity to ski beneath the midnight sun in Riksgransen but, as summer has arrived early in Swedish Lapland this year, there are plenty of other activities in store, including dancing around the Maypole in traditional folk costume, special midnight sun hikes and bountiful feasts of pickled herring, boiled new potatoes, dill, strawberries and vodka!
Riksgränsen is situated 200 kilometres above the Arctic Circle, where the mountains of Sweden, Norway and Finland meet.  During winter, it is known for its excellent snow conditions, pristine off-piste skiing and even heli-skiing.  Its lifts go up to 909m (high for Scandinavia!), with the base station at 250m, and its season runs right through to the end of May.
Highlights of the midsummer festivities this weekend include midnight sun hikes (the first is at 10pm tomorrow), bike and kayak tours, and a guided 12-kilometre hike to the mystic valley of Kärkevagge.  Kärkevagge is one of Swedish Lapland's most mysterious and beautiful valleys, shaped by the last ice age over 10 thousand years ago.  The hike is not recommended for kids under 10 years of age.  You can book the tours by email at sportenriksgransen@laplandresorts.se.
"It doesn't matter when you go out – it is always light," remarked outdoors fanatic Bo Lind. "You can spend all night hiking, cycling or just sitting by the lake reading a book.  There's no need to rush, no need to be home before it gets dark. It's a truly magical feeling to be outside at midnight, 1 am, 2 am, and see how the late evening merges slowly into early morning."
Other related posts:
Where to ski in June
What are the Northern Lights?
Skiing starts down-under