Youth Olympic Games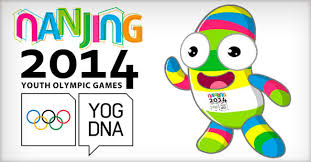 The 2014 Summer Youth Olympic Games (YOG) are currently in full swing in the Chinese city of Nanjing, running from 16-28 August.
This, the second ever Summer YOG, is an international sports, education and cultural festival for teenagers, enabling young generations of athletes to get an early taste of the Olympic spirit.  The event was founded by the International Olympic Committee in July 2007.
While there are no winter sports in Nanjing, here at FamilySkiNews.com we are already looking forward to the 2016 YOG in Lillehammer in Norway, when winter sports will take centre stage.  It will follow on from the successful introduction of the Winter YOG in the Austrian ski resort of Innsbruck in 2012, which we covered HERE.
We are especially excited about Lillehammer as Norway is one of our favourite skiing destinations.  You can find out more about why we love skiing here in our earlier features  'WHY SKI IN NORWAY' or 'AFFORDABLE SKIING IN NORWAY'.
Meantime, the FIS (International Ski Federation) President, Gian Franco Kasper, is currently out in Nanjing at the Summer YOG, in his role as member of the International Olympic Committee.
He commented: "After seeing the evolution of the YOG in its second edition on the summer side, I am interested to see the changes and growth when we travel to Norway in 2016. I am sure there will be many new events that capture the imagination of the next generation."