Ban Oxygen for Everest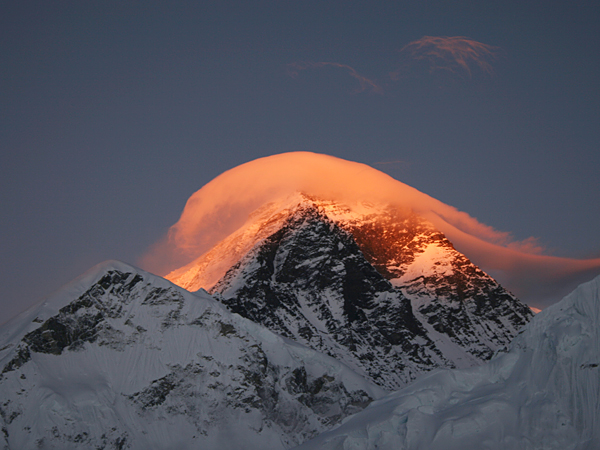 British actor and adventurer Brian Blessed claims that "Oxygen should be banned on Mount Everest" because they are "diminishing the adventure" and "achieving nothing".
The celebrated actor, who first became famous for his early acting role in police drama Z-Cars in the Sixties, has long been a keen adventurer.  He has climbed Kilimanjaro and is also the oldest man to reach the magnetic North Pole on foot.
He has also tried three times to climb Everest – all without oxygen.  He made his first trip to Everest in 1990 and again in 1993 and 1996, but he has never stood on its summit.
He does, however, hold an Everest world record: "I am the oldest man in the world to get to 28,500ft without oxygen.  I was 68 at the time."
In the light of overcrowding on Everest, Blessed believes there should be no expeditions on the mountain unless people are climbing it without oxygen.  29,035ft is just high enough to be climbed without oxygen.  People don't appreciate how dangerous an Everest ascent can be.  They need weeks of acclimatisation.
"People are going up there who aren't qualified… The Sherpas put up all the tents, put the rope ladders up the ice field and "then they grab the clients and all the heavy stuff and they give them oxygen, tonnes of oxygen, and they go up there".
"The mountaineers are diminishing the adventure and achieving nothing…. Going up there with lots of oxygen, with everything carried by wonderful sherpas, I don't have a lot of respect for it in this day and age… it's all vanity and achieving nothing in the development of human will and human achievement and in the spirit of adventure. "
"I still love going on adventures… I hope to go into space one day!" remarked the indefatigable 77-year-old actor, although at the age of 77, he may now be too old to attempt the summit of Everest.
Nonetheless, he maintains: "We need to be brave.  You're diminishing the adventure with oxygen."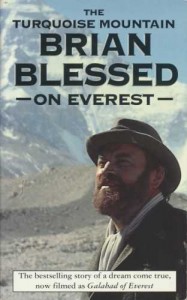 Brian Blessed has published a book  – The Turquoise Mountain – about his Everest adventures and how, from the age of seven, when he first read about George Mallory's 1924 ascent of Everest in his "Hotspur" comic, he'd dreamed of following in Mallory's footsteps.  The book recalls how, at the age of 53, accompanied by a camera crew, he first realized that dream. Wearing the same type of clothing as Mallory, and without oxygen, Blessed reached 26,3000 feet – 2,000 feet below the summit – and turned back only under pressure from the Chinese Government.