Kevin Rolland in serious condition after world record quarter-pipe attempt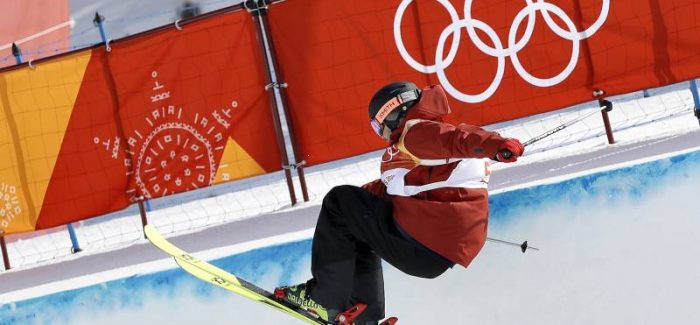 French half-pipe champion and Olympic medallist Kevin Rolland has been seriously injured in a crash on Tuesday, while trying to break a quarter pipe world record.
The 29-year-old Rolland won bronze in the Olympic ski half-pipe debut in 2014, and then took 11th place PyeongChang.  He also has a world title and three Aspen X Games golds. To achieve these accolades, Rolland has long been known for his dare-devil, gravity-defying tricks.  This week he was trying to soar nearly 40 feet in a quarter-pipe world record attempt.
Last week, former US Olympic champion David Wise set a new world record for the highest jump off a quarter pipe, reaching 38 feet into a banked landing. He later fractured a femur in three places.  The record for a non-banked landing is held by another American, Simon Dumont, at 35 feet.
Kevin Rolland was trying to soar nearly 40 feet to break the record.  However, after an horrific crash, the ski acrobat suffered several fractures, including his hip, and was transferred to the University Hospital of Grenoble where he is reported to be in  a serious but stable condition.
We wish him a speedy recovery.