Chemmy Alcott wins Lifetime Achievement Award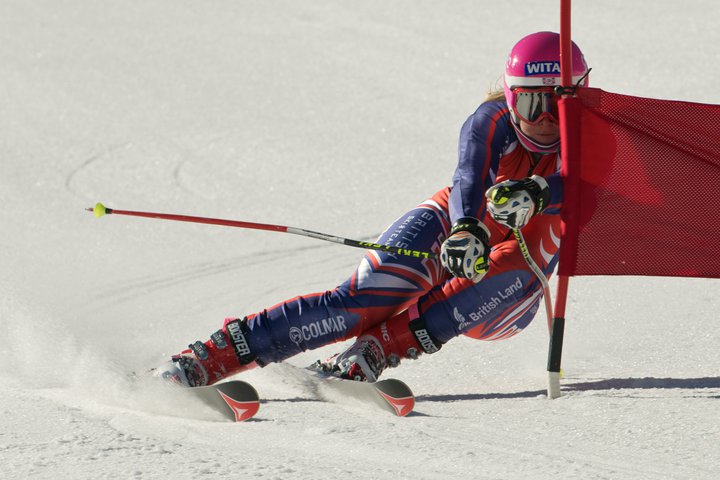 The World Snow Awards – the top snow-sports industry awards – for 2015, were announced at London's Ski & Snowboard Show yesterday. The awards are organised by The Telegraph Ski and Snowboard to recognise excellence in the snowsports industry.
There are a range of categories including best family resort and best chalet company, but the most coveted award – the Lifetime Achievement Award – went to Chemmy Alcott this year, in recognition of her contribution to snow sports.
Henry Druce of The Telegraph said: "As an Alpine ski racer, specialising in downhill and super-G, Chemmy Alcott is a worthy winner of this lifetime achievement award. She has competed in four Winter Olympics and is the first and only British ski racer to win a run in a World Cup."
"She has achieved this over a 20 year period through perseverance, sheer grit and an incredibly positive attitude. It's the same approach that has helped her raise significant funds for charity, most recently £18,000 for Ski 4 Cancer, since retiring from Alpine racing."
"She is one of the most recognisable British faces in skiing and snowboarding and is an inspiration to the next generation of ski racers."
The World Snow Awards are in their fourth year now.  You can see the winners of the other categories of the 2015 Awards by clicking here.
Other related posts:
New awards for skiing and boarding
Bell brothers win World Snow Award
Val Thorens voted world's best ski resort
Avoriaz wins 'best family resort' award
Les 2 Alpes voted European Resort of the Year
Les Menuires is Best Family Resort for 2015 
Valmorel goes virtual
Family-friendly French resorts
New family-friendly five star hotel in Val Thorens