Treacherous snow conditions in the Alps
This Christmas period, the Alps have seen some of the heaviest snowfall in years for the first days of the New Year.   Conditions are far from ideal, roads are chaos, a number of resorts are closed, and now high winds and torrential rain are making the situation even more precarious.  Editor, Teresa Fisher reports…
Snow, snow and more snow… ideal for skiers, right?  And welcome by the industry after a couple of years of poor snow over Christmas?… Well yes, it's brilliant news if you're planning a visit later this month or over half-term.  But right now, it's chaos.
Over the past couple of days most of the Alps have seen lots of white stuff accompanied by strong winds, especially in the western Alps – the French Alps, much of Switzerland, western parts of Austria and those resorts in north-western Italy.  Some resorts have had between 1.5m and 2m of new snow in the past few days alone, and they are struggling to keep their villages open (a number are completely cut-off), and snow-ploughers are running out of space to pile the snow up.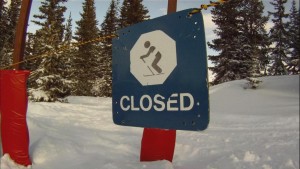 Entire resorts (including Val d'Isere, Tignes and Chamonix) have been in lock-down with no lifts running, due to the hurricane-force winds.  Storm Eleanor is largely to blame for that.
And now, we are having a spate of unseasonably high temperatures, with rain across the region, especially in the northern and western Alps, as high up as 2300m.  In some parts of France, there's even the threat of flooding.  While making conditions pretty unpleasant right now in the mountains, there was already an excellent snow base before Christmas so the current weather shouldn't affect snow levels too badly, even on lower slopes.
It's the French resorts which have been most badly battered by the recent storms.  Val Thorens has a base depth of 300m.  St Anton is boasting 335cm of settled snow at altitude, even the lower resorts in Austria have a reliable base, such as Saalbach with 70cm.  In Switzerland, Engelberg has a staggering 480cm.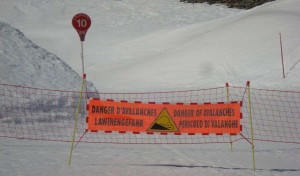 And more snow is due at the weekend, with scattered snow showers throughout the region but with some more significant dumps in the Southern Alps and the western Italian Alps, especially on Sunday.
Avalanche risk is at the highest – Extreme 5 (on a scale of 5) to High 4 – and off-piste snow conditions are highly treacherous.  We urge you to stay safe, stay on-piste and don't take any chances until the snow pack has had time to stabilise again.
Once the weather systems settle again, there's going to be some of the best skiing in years in the Alps.