Lauberhorn race cancelled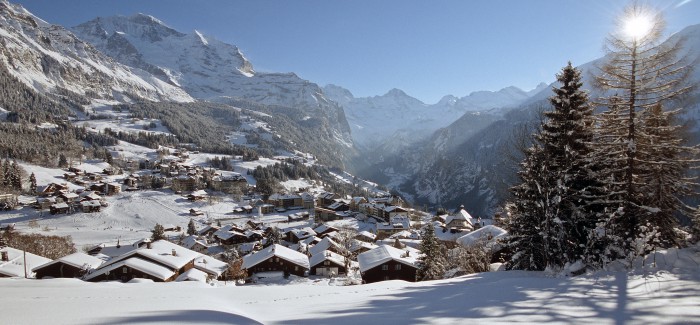 The famous Lauberhorn downhill race in the Skiing World Cup has been cancelled – because there's too much snow!
Today's men's downhill race at the Lauberhorn course in Wengen, Switzerland, was abandoned following an overnight snowfall of more than 40cm (16in).
Mountain crews worked overnight to shift the snow, but there weren't able to prepare the piste in time. The job was made all the more difficult by strong winds.
The Lauberhorn race is the longest downhill run in the world and racers can get up to speeds of 160km (100 miles) per hour.  The race committee cancelled due to the extreme weather conditions, as they felt the race couldn't be held safely.
It's bad news for the resort, who prepare for months in advance for this big weekend, and for all the visitors who flood into the region to flank the run.
But it's not all bad news.  The apres-ski promises to be pretty good in Wengen tonight as everyone makes the most of their stay, and at least there's plenty of snow now finally in the Alps!…