Win a FREE Zaini bobble hat
Now it's finally snowing in the Alps, it's time to pull on your woolly hats and book your family ski trip.  In our view, the only brand of hat to see and be seen in this year on (and off) the slopes are Zaini.  That's why FamilySkiNews is giving away one of Zaini's most popular colour-combo adult-sized hats… to wish a Happy New Year to all our readers!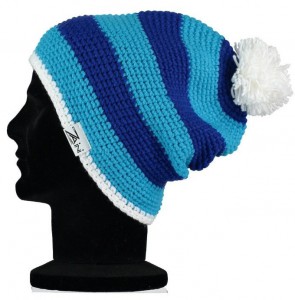 HOW TO WIN:
To win this gorgeous dark blue, light blue and white, fleece-lined, hand-made Zaini adult bobble hat (worth £25), all you have to do is:
1)  like us on Facebook AND share our 'Win a free Zaini bobble hat' post on your own FB page
or
2) follow us on Twitter AND retweet our 'Win a free Zaini bobble hat' tweet on your own Twitter feed
Your name will then go into our New Year's lucky draw!
We'll be drawing winners' names out of a hat (ha ha!) in one week's time on Saturday 14th January.  We'll contact the successful entrant, for their postal address, by Monday 16th January latest.
Good luck!