Does size matter?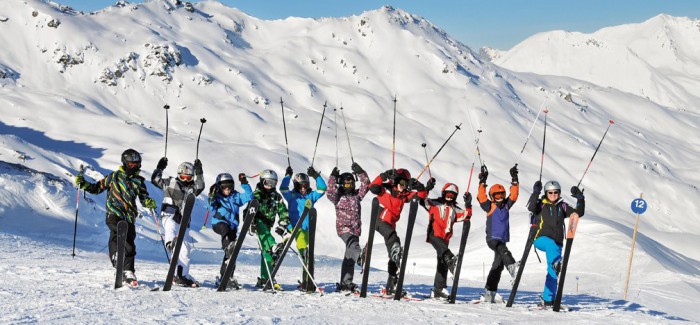 Does size matter?….Have you ever wondered how resorts measure their kilometres of skiable slopes?…. What exactly do all those facts and figure mean on piste maps and resort websites?  And just how accurate are they? 
Of course size matters for skiers, says Britain's unique ski resort guidebook, 'Where to Ski and Snowboard'.
In its 20th anniversary issue, out today, the unique ski resort guidebook "Where to Ski and Snowboard" continues its long campaign to get resorts to be straight about how much skiing they have to offer.
This matters to skiers making their holiday plans, as editor Chris Gill explains. "Weekend visitors to ski resorts may not care about the size of ski resorts," says Gill, "but many holiday skiers spending a week in one place like the variety that big areas provide – and bigger resorts can (and do) charge more for their lift passes; so size is a key part of the consumer choice process."
Since the book's first edition in 1994 the guide's editors have been pointing the finger at resorts that seemed to overstate the length of their ski runs. A year ago, they published key figures from a German report that confirmed many of their suspicions, and since then have been pestering resorts to put things right.
In the new edition, published on 8 September, they report progress. Some resorts, particularly in Austria, have responded to national guidelines by slashing their claims – one area, Hochzillertal, cut its claimed extent from 181km to 88km.
Other resorts have responded by explaining how they arrive at their figures, and publishing a realistic total alongside the inflated figure they prefer to publicise. Top resort Ischgl, for example, still claims 238km, but explains helpfully that the real figure is 172km.
But many resorts are ignoring the problem, and some are sidestepping it. "The most amazing response," said Chris Gill, "is that of the French resort Les Deux-Alpes. We've always believed that the resort's figure of about 200km was way over the top, and the German report we publicised a year ago reckoned the resort was overstating its extent by 70%. Now the resort publishes no piste length figure at all – it publishes the area of its prepared runs (in hectares), instead, making comparisons with rival resorts impossible."
Many resorts arrive at their inflated figures by making arbitrary assumptions about the route skiers take down the mountain, adding a certain percentage to allow for turns. "We think that's ludicrous," says Gill. "But in the end what matters is that resorts should measure their pistes in a standard way, so that you don't get one resort adding nothing to the directly measured length, another adding 57% and a third adding 120%."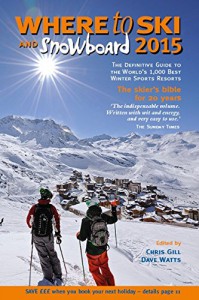 The 2015 'Where to Ski and Snowboard' guide, published by NortonWood Publishing, is available from today from all good bookshops and many wintersports equipment shops, or online from Amazon or at a discounted price by clicking HERE.