The 2015 "ski bible" is out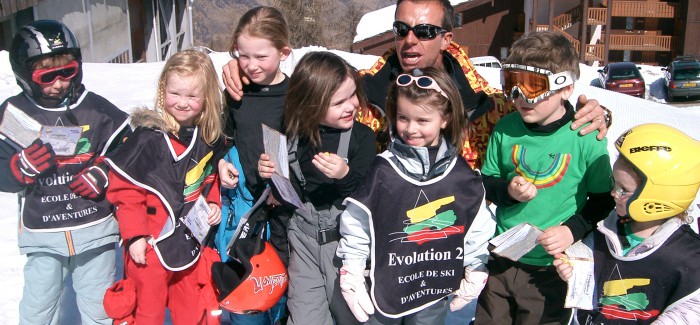 Great excitement!  The brand new "'Where to Ski and Snowboard' guide for 2015 is out today!  It's a bumper edition as Where to Ski and Snowboard – the UK's only annual guidebook to wintersports resorts – is this year celebrating its 20th anniversary.   Read on to find out what's in it and how to get your copy…
We all know one of the best parts of going on a family holiday is the excitement we get from planning our dream trip. Thank heavens then for the skier's bible: Where to Ski and Snowboard 2015, the hugely comprehensive go-to guide to the winter holiday season.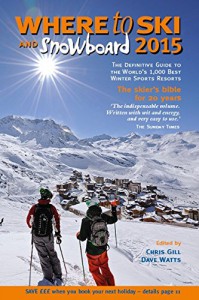 With more than 100 featured resorts, and indispensable guides on pricing, local terrain, lift passes and piste lengths, Where to Ski and Snowboard is hugely comprehensive – this go-to guide is ultimate winter holiday planner, ideal for all snowsports lovers, experienced and novice alike.
A lot has changed since the first edition in 1994! The Internet has gone stratospheric, Tony Blair has come and gone, the National Lottery has started, and the number of active snowsports holidays taken each year has increased by over 100,000.
That's because skiing and snowboarding are the best sports to help beat the winter blues – which, let's face it, we all suffer from at times. With sunshine levels dropping off dramatically in the UK in the winter, it pays to get a bit of a vitamin D injection and fresh alpine air, while boosting all-important serotonin and endorphin levels.
So, perhaps, instead of a summer break, a winter activity holiday is just the tonic to alleviate those winter blues? Pre-empt the post-Christmas lull in spirits and head for the slopes.  Just cosy up on the sofa with a copy of the latest 20th anniversary edition of Where to Ski and Snowboard  and start planning to hit the slopes with your family anytime from December to April.
The guide makes it easy to decide which resort is right for your family, even if you've never been skiing before.  It's jam-packed with hundreds of mountain maps, street plans and hotel ratings, and every chapter features photographs to convey each resort's character. It also features frank and honest verdicts on the best resorts; pistes and local facilities; tips for first-timers; plus details on childcare provision, ski schools and an entire chapter on family holidays (where to go, which company to go with, etc).
The 2015 guide, published by NortonWood Publishing, is out today and is available from all good bookshops and many wintersports equipment shops, or online from Amazon or at a discounted price from http://www.wheretoskiandsnowboard.com/the-book/ (where you can also download sample chapters on the resorts of Isghl, Tignes and Breckenridge).