Lead presenter role for Chemmy on Ski Sunday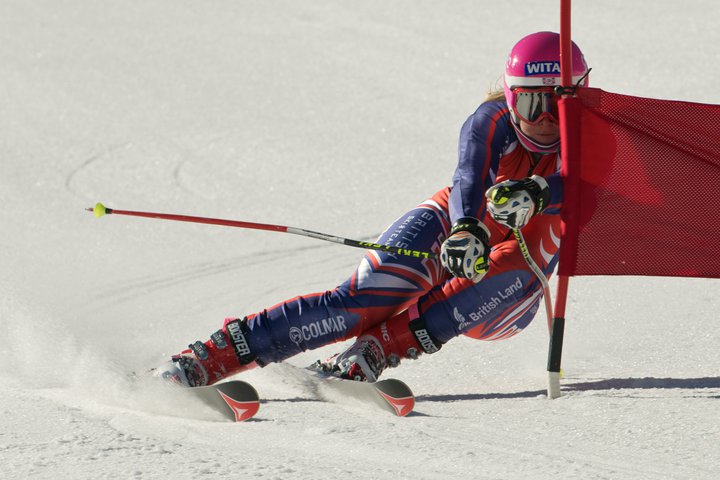 Four-time Winter Olympian Chemmy Alcott is going to become one of the lead presenters on Ski Sunday this winter, alongside Ed Leigh.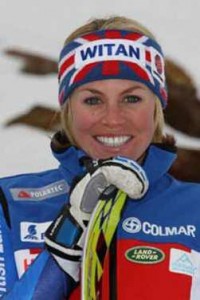 We all love Ski Sunday.  And for years now, we've all been entertained by the antics of presenter-duo Graham Bell, on skis, and Ed Leigh, on boards. But this year, it's all set to change, as Chemmy Alcott takes the reins.
She tweeted yesterday:  "As a kid I was a huge fan of Ski Sunday. As a racer it was a complete honour to be interviewed first by Hazel & later by Graham. In retirement to have a junior hosting role was amazing. So now, 6 years later, to step up & ask to be the lead presenter with @snowedleigh is a dream."
For years, Chemmy was Britain's number one women's skier –she competed in four Winter Olympic Games and seven FIS World Championships. She missed one entire ski season (2010/2011), following a major leg injury during traiing for the World Cup downhill at Lake Louise, Canada at the start of the season.  She made a comeback two years later, again at Lake Louise, before finally before retiring from international competition after the 2014 season.
Nowadays Chemmy is involved with the Ski club of Great Britain and commentates on winter sports, on Eurosport and Channel 4. She also reported for the BBC on the PyeongChang 2018 Winter Olympics.
So is Ski Sunday a surprise?  Well, she has been hosting on the show for several years now; and she's also been known to speak out about the gender gap in skiing. She commented in the Telegraph: "I want to empower all women to be confident in themselves and to try new things, to be the best they can be, regardless of their gender."
But, the icing on the cake has to be that she beat Graham Bell in a parallel slalom race head-to-head filmed for Ski Sunday back in 2018!
Chemmy recalls "It was such a fun race.  I think Graham actually suggested the idea to the producer, maybe to shut me up a bit."
Funny now that Chemmy is to replace Graham on Ski Sunday.