Thomas Cook – a new look
That catchy slogan… "Don't just book it, Thomas Cook it" … is dead… gone… no more!  And to think it's been around since 1984…
Now, hot on the heels of Crystal with their recent new rebranding, Thomas Cook has revealed its shiny new yellow logo and sleek, gun-metal-grey slogan "Let's go".
Here at FamilySkiNews, we're not terribly inspired by the new sunny heart logo although it is a definite improvement on the previous one.  As for the 'Let's go' strapline… well, could they really not have come up with something a little more original?
The new brand has been developed by Thomas Cook's new management team as part of the re-transformation of the business, following its financial difficulties last year.  The sunny heart logo will be used right across Thomas Cook, including its retail outlets, airlines and website.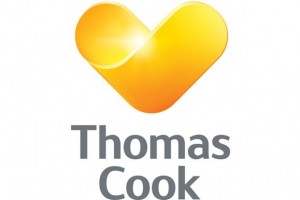 The Thomas Cook ski website has some great family ski offers on at the moment, with reductions of up to 50%, although we don't think their webpages have been greatly enhanced by the addition of a yellow heart….
Perhaps its sunshine holidays will see a marked increase in bookings though?
Other recent posts:
Ski bookings are up this winter
Skiing celebrations for 90-year-old Polish war veteran
We love Crystal's new brand identity
Autumn snowfalls in USA and Canada
Fancy having a go and skiing or snowboarding?