Slopercise new exercise programme launches at ski show
Whether you go every year or are planning your first trip, being in peak condition to meet the demands of the slopes is essential.
However, even just one day of skiing or boarding can result in stiffness and muscle strains – meaning losing valuable time on the slopes. 
If this sounds like you, you need Slopercise – a brand new exercise trend to help skiers shape up for the slopes and, as the slogan goes, to #getmorewinter!  
From 26 – 29 October, Crystal, in association with David Lloyd Clubs, will be launching Slopercise by hosting a series of live classes for anyone to try at The Telegraph Ski & Snowboard Show.  They claim that the Slopercise fitness plan is the perfect fitness prelude for powder and pistes.
With nearly 200,000 winter worshippers travelling with Crystal Ski Holidays annually, the ski holiday operator estimates that at least the same amount of days are missed pursuing what skiers love most due to unwanted aches and pains. Crystal has therefore joined forces with David Lloyd Clubs to help combat these common conditions by creating a fun, easy to follow three step exercise plan called 'Slopercise'.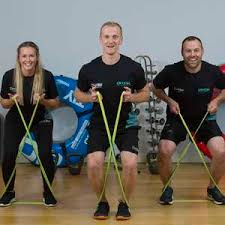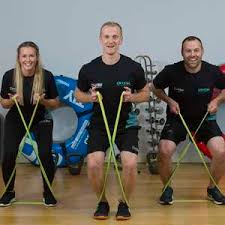 Aiming to ensure that snow-lovers not only develop buns of steel but are suitably supple before they set off, the new Slopercise exercise plan is inspired by a variety of ski moves.  Exercises include the 'Mogul Ski Hop', 'Powder Snow Pole Pull' and 'Après-Ski Stein Squat' to name but a few.   From warm-up to warm-down and a raft of fun, high energy moves in between, the classes provide clear progression over time.  If followed on a regular basis, Slopercise will help tighten and tone even the most resistant muscle groups. The Slopercise exercise plan can be viewed for free via Crystal's YouTube channel (see below).
Lindsey Cairns, Crystal's Overseas General Manager, based in Austria, commented: "During the winter season, we're talking with our customers in resort daily and know aches and pains are common. And as we want to ensure everyone is able to get the most out of their holiday this forthcoming season, we created the Slopercise exercise plan with the fitness experts at David Lloyd Clubs."
Alastair Crew, Group Health and Fitness Manager from David Lloyd Clubs, commented: "Slopercise provides ski fans an opportunity to get into shape before they hit the slopes. We had lots of fun devising the classes with Crystal Ski Holidays and will be hosting free Slopercise classes for our members in our gyms this winter."
Here are the three training stages:
Step one:  
Step two:

Step three:

Just follow Slopercise from now until your ski holiday and not only will you be fighting fit for the slopes, but also you'll be sure to #getmorewinter once you reach the mountains.
These are the timings for Slopercise at the Telegraph Ski & Snowboard Show, The Lodge, Battersea Park this week – come along and try out this new ski exercise campaign for yourselves.  We're certainly going to!… 
Thursday 26 Oct
Friday 27 Oct
Saturday 28 Oct
Sunday 29 Oct
13:00 – 13:45

13:30

15:00

12:00

14:15

14:30

16:30
Slopercise video content: Exercise Disclaimer
This video content is not intended to be a substitute for professional advice, diagnosis, or treatment. Always consult a Physician or qualified health provider before you start performing any physical activity or any exercise programme. This video is provided for general use only and it is your responsibility to evaluate your own medical & physical condition & to
independently determine whether you have the capability and are safely able to perform, use or adapt any of the information or content in this video. Participation in any exercise programme may result in injury. By voluntarily undertaking any exercise included in this video, you assume the risk of any resulting injury.