More Alp avalanche fatalities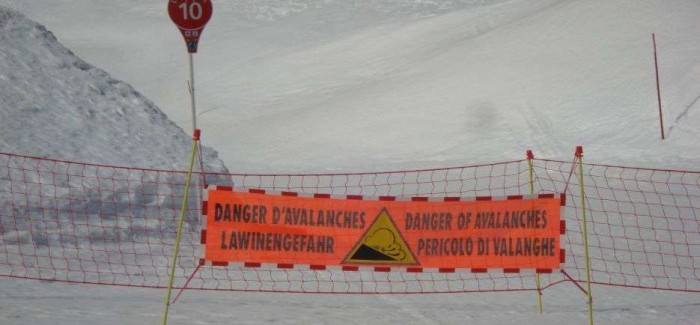 It has been a shocking start to the ski season with three more deadly avalanches just this weekend in Italy – the latest in a stream of fatalities over the past few days across the Alps.
A teenage boy was found dead near the resort of Claviere in Piedmont, Italy, on Sunday following an avalanche.  He had apparently been skiing off-piste with friends.  The previous day, two Italian snowboarders were killed by an avalanche whilst on an off-piste descent near the ski resort of Pila, in the Aosta Valley, Italy.
Also on Saturday, a 33-year-old man on a snowmobile had a narrow escape…  He was carried away by an avalanche whilst off-piste in the Valtelline valley near the Swiss border, but was later rescued by emergency services.
Last Friday, was a particularly bad day, when a series of avalanches in the French and Swiss Alps left six people dead and several others injured.
Fatal avalanches occurred in the French resorts of Serre Chevalier and Courchevel, and in the Piz Nair area of St Moritz in Switzerland.   In Serre Chevalier, the victim was just just 16 years old.
In further incidents, a skier was rescued from an avalanche in La Plagne, but later died from their injuries in hospital; 2 skiers were critically injured in La Clusaz; and seven people were caught in an avalanche in Val Thorens but thankfully all survived.
On Boxing Day, further avalanche deaths occurred in Realp in Switzerland; in the Italian resort of Bardonecchia; and a Spanish skier died in an avalanche in Andorra.
With avalanche risk rated 'significant' to 'high' in countless resorts across the Alps (that's risk level 3 or 4 on a scale of 1-5), authorities have been urging skiers and snowboarders to exercise extreme caution on the slopes, and to stay on marked pistes.  It is feared there may be more avalanches to come over the next few days.