Michael Schumacher in critical condition after ski accident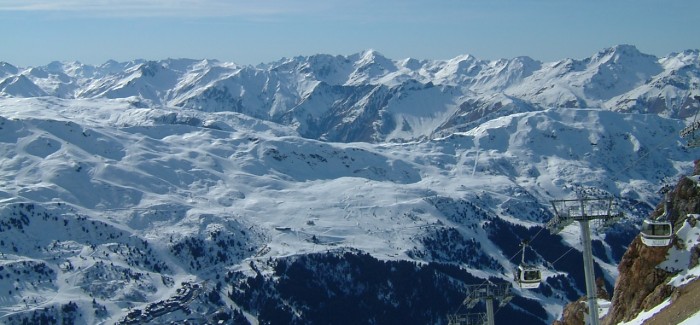 Seven-time Formula One world champion, Michael Schumacher, has been airlifted to hospital after suffering a head injury while skiing.
The German racing driver was on holiday at a luxury resort in Meribel, France, when the accident happened just after 11am this morning.
Schumacher was skiing with his 14-year old son and some friends in an off-piste area between two marked runs when he fell.
According to French news sources he was wearing a helmet at the time, and banged his head against a rock.  No one else was involved in the fall.
The ski patrol came swiftly and administered first aid at the scene before he was helicopter-lifted to hospital.  He was first flown to a small local medical centre in Moutiers and then later taken to a larger facility at Grenoble – an early indication that his condition might be more serious than initial reports suggested.
During the day Christophe Gernignon-Lecomte, director of the Méribel, reported that Schumacher was conscious when he was attended by the ski patrollers.  'He was shocked, a little shaken but conscious. It may be a head injury but it is not very serious.'
However the situation now seems to have deteriorated.
According to the BBC this evening, the University Hospital of Grenoble have reported that Schumacher is in a "critical condition".  The hospital's statement states that he "was suffering a serious brain trauma with coma on his arrival", and his management team have apparently also confirmed his critical condition.
It would seem he may have suffered a cerebral haemorrhage.  He required immediate neurosurgical intervention on arrival at the Grenoble hospital.
Professor Gerard Saillant, a close friend, and Jean Todt, his former Ferrari team boss, are at the hospital.  Saillant is an expert in brain and spine injury, and one of the world's leading trauma specialists, and has previously overseen Schumacher's medical care during his racing career.
Forty-four- year-old Schumacher retired from F1 for a second time in October 2012.  In his nineteen-year racing career, he won a total of 91 races.
Schumacher is a competent and capable skier who now lives in Switzerland with his wife and two children.  He owns a chalet in the 3 Vallees resort of Meribel, and was intending to celebrate his 45th birthday there this Friday.