Love is in the air this Valentines Day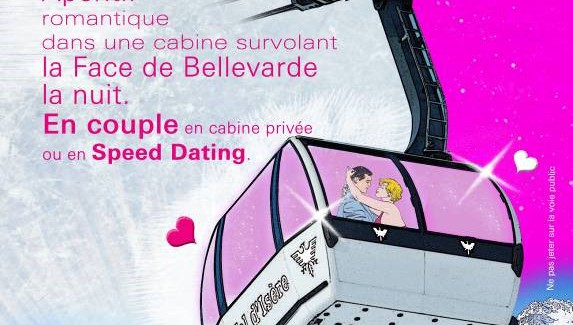 Quick… get a babysitter so you can ride the romantic Olympic cable car this Valentine's Day in the French resort of Val d'Isère.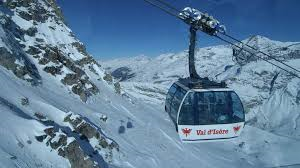 For the third year running, the Val d'Isère Olympic cable car will turn into a cosy love nest for couples, with romantic dates taking place 8,822ft above sea level over Valentine's Day weekend along with a speed dating event on Valentine's Day!
On Friday 13th February Val d'Isère Téléphériques will welcome guests to a private and secluded evening for two in their romantically decorated and warm cable cars overhanging the illuminated face of  the Bellevarde mountain, where couples can enjoy an intimate cocktail dinner with stunning views of Val d'Isère and the mountains.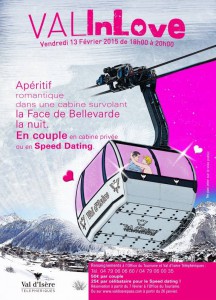 But don't delay, and book now… this limited offer is available only to the first 50 couples, and includes delicious appetizers with Champagne on arrival, a surprise welcome gift.  It seems very reasonable to us, at a price of just 50€/ £38 per couple.
If you're unattached, don't fret… single guests will have the opportunity to experience some elevated speed dating on Saturday 14th February with 5 other singles enjoying the scenic cable car ride through the mountains.  It's the perfect chance to meet other like-minded people visiting the resort and enjoy a chilled glass of champagne and delicious canapés with fantastic views.  This offer is limited to 18 people and is priced at 25€/ £19 per person. Who knows… one of them just might be your perfect valentine!