From The Snow Centre to The Jump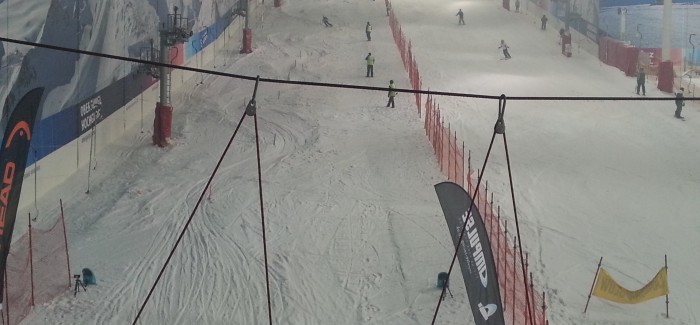 The Jump airs at 7pm on Channel 4 tonight for its second series. As with the first series, the celebrity competitors all discovered their skiing legs at The Snow Centre, Hemel Hempstead before jetting out to the Austrian Tirol to put their new found skills to practice.
Look out tonight for contestants Mike Tindall, Phil Tufnell, Louie Spence, Jodie Kidd, Lady Victoria Hervey and Heather Mills amongst the 16 stars taking part, and watch how guest coaches from the Warren Smith Academy put them through their initial steps on snow at The Snow Centre in preparation for their various snow sports disciplines in Austria.
If that looks like fun, you too can follow in the celebrities' snow-steps, with the following exclusive skills courses from The Snow Centre – a real ski slope with real snow just outside London, at Hemel Hempstead:
For an introduction to snowsports, book onto an 'Adult Level One' group ski/snowboard lesson (1 ½ hours) at the Snow Centre from £47.
For a full day out, try the 'Back to Basics' course for adults – it's also a beginner ski or snowboarding day with 5 hours tuition on the slopes including lunch and drinks in the Alpine-themed Lodge Bar & Kitchen -£159.
If you enjoy that, you might consider signing up for the Snow Centre's 10-week Adult Beginner Ski Course – 20 hours of tuition – £299 including first aid training and mountain safety.
Once you have watched the celebrities on The Jump's parallel slalom course, why not come and tackle the slalom run yourself at The Snow Centre during 'Try A Slalom Weekend' on Saturday 21st March.  Just purchase a Lift Pass and you can use the Slalom course free of charge and gain handy tips from the expert coaches onsite. Adults and juniors all welcome.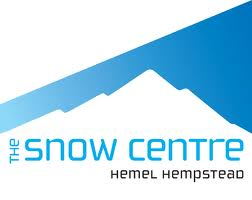 You don't need to be a pro to ride the bumps on the piste, as long as you remember to 'bend ze knees'.  So on Saturday 28 March, a mini mogul course awaits you at the Snow Centre's 'Bumps Weekend' so, if you're feeling brave, simply buy a lift pass, come and ride the bumps free of charge and get some tips from the pros as you go.   What's more, if you book now, you'll get 10% off lift pass prices for the Slalom and Bumps weekends.
The Snow Centre is the closest indoor ski centre to London, just half an hour from the city centre.  For further information, visit their website HERE or ring 0844 770 7227.