The Jump App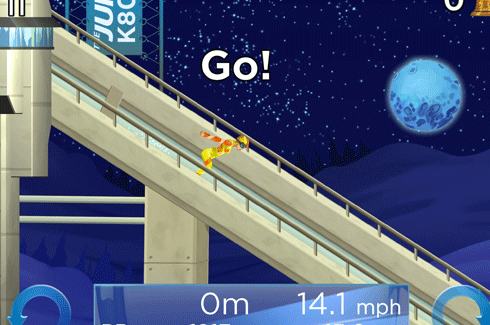 Are you ready for the new series of The Jump, which starts tomorrow night at 7pm on Channel 4?  It certainly has an entertaining line-up of celebrities.
We wonder how many of them can actually ski, yet alone ski-jump.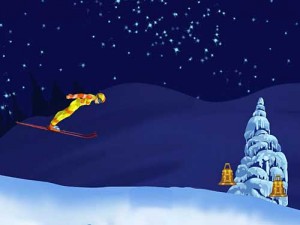 According to TOWIE star Joey Essex "I've never been snowboarding and skiing… I learn quite quickly at things and I'm quite a risk-taker… I'll basically be a pro by the end of it."
Let's see how he gets on tomorrow…
In the meantime, if you just can't wait till the show starts, Channel 4 have produced a special Jump App, which is great fun to play with your kids.  You can download it from the Channel 4 website HERE.  Then simply strap on your skis, take off, do a few somersaults and work the slopes.
You earn cowbells as you jump to upgrade your skis, jumps and speed, and you can share photos of your worst crashes with your friends.
Hours of fun… to keep you amused till The Jump at 7pm Sunday night on Channel 4.
NB: This game is free to download and play on the Channel 4 website. However, some items can also be purchased for real money. To avoid this, please disable in-app purchases in your device settings.
Other similar posts:
The Jump returns to Channel 4
New Celebrity Ski Show
Celebrities quit new Snow Sports Show