Why ski in Norway?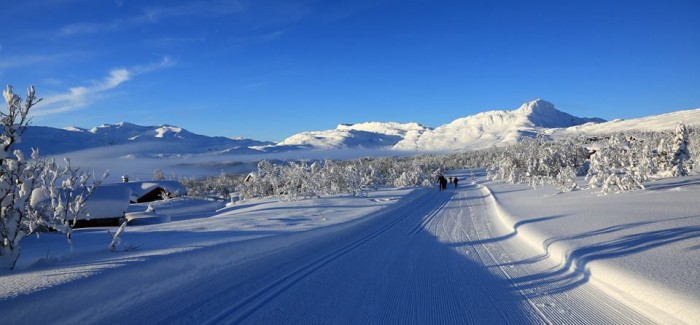 Scandinavia has been reporting a relatively mild start to winter, with some resorts not yet open.
However fresh snowfall is forecast for the start of the weekend, possibly accompanied by strong winds.
One of our favourite Scandinavian ski resorts is Beitostølen in Norway, which we visited last year (see our report HERE).  It currently has the most snow of all the Norwegian resorts (110cm).
Several Norwegian ski resorts, including Beitostølen, Geilo, Hafjell, Lillehammer and Hovden, have had fresh snow overnight, and there's more forecast for the weekend ahead.
So why ski in Norway, rather than the Alps?
Well here are 8 reasons for starters:
1) the Alps are getting really crowded, and full of Brits!
2) Norwegian resorts are extremely family-oriented.
3) it's a really long season – up to 6 months in some resorts.
4) there's superb snow quality, reliable cover (even late in the season when snow in the Alps is getting heavy and slushy).
5) the locals are hugely friendly, with an infectious love of the great outdoors.
6) the cuisine is different and delicious.
7) it's a totally different landscape, and truly beautiful.
8) it's not as expensive as you think (as we found out ourselves HERE), especially if you go with a tour operator such as Crystal, who have just started trips out to several Norwegian resorts this season.
[All images from Beitostolen's Facebook page]