When there are no ski lifts open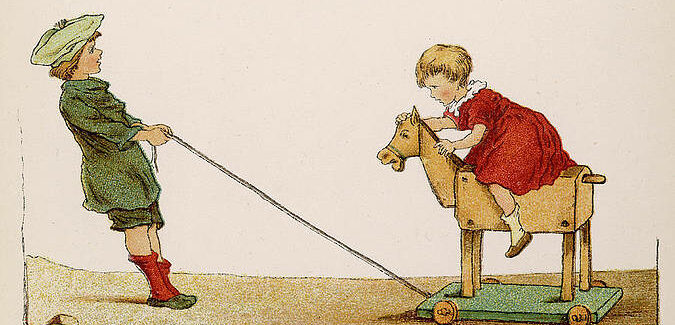 What to do when the lifts are closed and you still want to go skiing?  The French Ski School, ESF, are currently trying out a number of different techniques.
St Moritz normally celebrates the sport of Skikjöring at this time of year with the world-famous White Turf international horse-racing competition on the frozen lake, where daredevil jockeys tear around a frozen racetrack on skis being pulled by horses at speeds of up to 50km per hour.
Rather more sedate, but based on the same principle of 'skier + workhorse', ESF are using horses to get kiddies up the nursery slopes of Avoriaz.
If there's no horse around, what better way up the mountain is there than being towed by your ski instructor?…
Other related posts:
Skikjöring in St Moritz 
Skikjöring