The Underrated Idea of Ski Picnics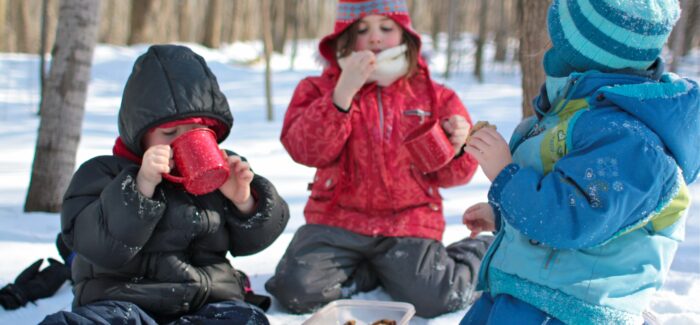 When two delightful activities are combined a memorable experience is born.  In this case, skiing and picnics.  The brilliance is that the location which will always be flexible.  Whether amongst the powder by the Matterhorn, or perched under the Grande Motte cable car overlooking the glacier, with a previously buried coke and a sandwich with more filling than the bread.  Underrated is an understatement, as teen reporter Rory Smith discovers.
The key ingredient of a picnic is the food, of course. So, what will it be? A boulangerie sandwich or a lovingly home-made baguette sandwich. The choice is yours, but I recommend your own creation. It adds to the accomplishment of not simply coasting out – like the other skiers – into the Trifollet for lunch. And yes, that is tempting.
Now the main course is decided, what will the side be? Well a classic can be depended on, crisps. Easy to stuff into your backpack and a perfect combo to a sandwich. Alternatives, to add flavour on the mountain, could be grapes.
But what would this all be without a mountain beverage? A Coke is a clear choice to energise yourself for the ski down from your picnic spot. With this selection, you can scout out the picnic spot in advance, bury the cokes and return to them icy cold. My second suggestion is a ski drink prince, Hot Chocolate. Enough said, you just can't go wrong with warming yourself up on the slope.  (Click HERE for one of our favourite recipes – no one makes hot chocolate quite like the Italians.)
The second ingredient is the place. That crisp air and mountain view is what ultimately makes a ski picnic. A favourite example is Le Dragon de l'Altai, Pic Bleu piste, Meribel. This spot, looking over the Meribel valley, will leave you in awe while sipping a steaming hot chocolate. Another spot (again in the Three Valleys) is La Masse, Les Menuires. At the top of La Masse and slightly off piste looking to the south, this is a gem. After sucking in the views, you can then drop into an adventurous itinerary, Lac de Lou.
But this is all leading to an exciting side of ski picnics, off piste. Yes, there are great spots which are well known and recommended but, why not find your own spot?…
My family and I have had numerous ski picnics and only really gone to a few well-known ones. All because of the unmatched feeling of being independent. Not just following the crowd. Off piste is where you will find these hidden gems. But with this exploration also comes caution, bringing the right gear to venture off piste and know how.
Now it is as simple as skiing and searching for your perfect picnic spot and – once finding it – savouring your find.
*Featured Beatles image: Richard Lester. Help! (1965). Screenplay by Marc Behm. United Artists. Ringo Starr, John Lennon, George Harrison, and Paul McCartney enjoy a cold picnic in the snow.
Top image: simplebites.net