The end of the Swiss chalet holiday?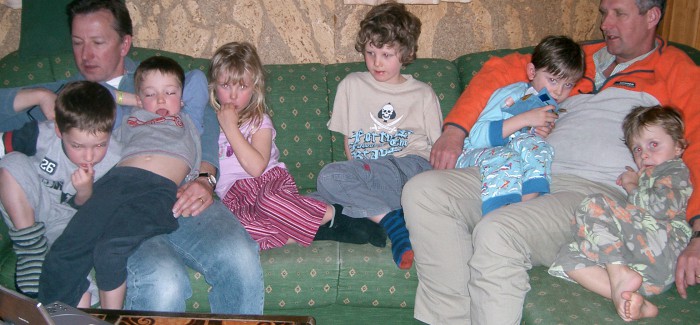 The Swiss chalet family package holiday is under threat following employment changes which have forced UK chalet operators to leave…
British tour operators are pulling out of the country, following changes to employment laws and a declining Swiss market in recent years, which was mainly a consequence of a poor exchange rate.
The British have always formed a major proportion of foreign skiers and snowboarders on the Swiss slopes but it would seem that is now all set to change as this mass exodus of UK chalet operators threatens Switzerland's standing as one of the world's most popular skiing destinations.
Crystal Ski – Britain's leading ski operator – pulled its chalets from Switzerland last season, stating that the impending law change was a key factor.
Next winter Inghams is closing all its Swiss chalets, apart from one chalet-hotel in Verbier.  Its sister companies – Ski total and Esprit Ski – have pulled out altogether.
The high-end ski operator, Scott Dunn, is closing both of its properties in Zermatt and Skiworld, another ski operator giant, has closed all properties in Verbier, leaving just one in both Zermatt and Nendaz.
This mass exodus has been prompted by a change in Swiss employment law for hospitality workers, enforcing UK operators to pay the Swiss minimum wage rather than the UK minimum wage for its chalet staff.  Following the changes, chalet staff must be employed on a Swiss rather than a UK contract with effect from the forthcoming season.
It doesn't take into account that the chalet staff are provided with food and accommodation as part of their employment package.
The move was started by Zermatt hoteliers who found that UK tour operators had a commercial advantage as they paid their staff less money.  They were struggling to fill their hotel rooms while the British chalets were boasting high occupancy levels.  They felt it was not a fair scenario.
As Andy Perrin (CEO of Hotelplan, which owns Inghams, Ski Total and Esprit Ski) commented: "The current situation is commercially untenable.  It's a lose-lose situation, for us and for the resorts.  There are a lot of guests who are going to lose the opportunity to ski affordably in Switzerland."
The main consequence of the law change is that it has become a whole lot harder to find an affordable Swiss chalet holiday for British guests almost overnight.
It was already a tricky sell, due to the unfavourable exchange rate in recent years.  Now there are also an entire raft of knock-on effects which will affect the commercial life of Swiss mountain communities, from resort shops and slopeside restaurants to lift operators and ski schools.   It is thought that the UK operators leave about £30 million in Swiss resorts each season.
The Swiss have also overlooked the massive family market who enjoy returning to their chalet each day to find tea and cake ready for the kids; a family meal prepared especially for you, and the chance for everyone to relax together in the chalet in the evenings … with kids (and sometimes parents!) in pyjamas or long-johns… chatting, chilling or watching a movie, without having to worry about other guests or the kids' noise levels, as you would in a hotel bar or restaurant.
Thankfully there are still a number of private chalet operators still running catered chalet holidays in Switzerland, including VIP Ski and Bramble Ski – both of which trade as Swiss companies and so have been unaffected by the changes.
Here at FamilySkiNews.com, we fear that once the tour operators have moved out, they are unlikely to return as many other skiing countries are keen to lure the UK market and offer appealing incentives to the companies rather than presenting them with insurmountable obstacles which the Swiss appear to have done.
It seems very sad and rather ironic that it was the British who started winter holidays in Switzerland (in St Moritz in 1864) – not to mention the first ski lessons (in Zermatt in 1902), the first packaged holidays (to Adelboden in 1903) and the invention of downhill ski racing (in Wengen in 1921) – are now going to struggle to find an affordable chalet package in Switzerland.
Diane Palumbo, Sales Manager of Skiworld, summed it up for us when she said: "It's sad, really sad, as a single and unique product in the market as vanished at a stroke… the affordable Swiss chalet holiday has simply disappeared from the brochures."
But it's not all doom and gloom for British skiers… the one glimmer of good news amidst all the bad is that the UK tour operators are continuing to sell holidays to the Swiss resorts in hotels, rather than in catered chalets.