British company loses French ski hosting appeal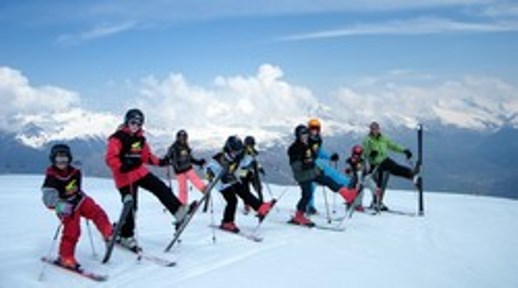 Bad news for British family ski holidays in  France – we are very disappointed to report that the UK ski company Le Ski's appeal against the ski hosting ruling has been rejected.  
It is the latest development in a legal battle between the French national ski school, the ESF (Ecole de Ski Français) and the small tour operator Le Ski, which forced Le Ski to stop ski hosting following an incident on piste, when  a young Le Ski rep was stopped on the piste by a gendarme in Méribel near the start of the 2012/13 ski season.  In front of his surprised guests, the startled rep was told that his actions were illegal and he was ordered to report to the Courchevel gendarmerie (police) later that day.  We reported on the court trial at the time in February of last year in our feature SKI HOSTING – ESF VS LE SKI.  You can see the full story by clicking HERE.
In February 2013, the court in the French town of Albertville, ruled that ski hosting – whereby tour operators help clients find their way around the slopes – breaks French law, as we reported in an earlier story here.  The law states that anyone who leads organised groups on the ski slopes for financial reward has to be a qualified ski or snowboard instructor.  For further details of the ruling, check out our earlier feature Ski hosting – ESF AND LE SKI BACK IN COURT by clicking HERE.
Today, in the French town of Chambery, the court did uphold part of the appeal referring to Le Ski's insurance policy which it confirmed did cover the company for ski hosting. The court also substantially reduced the amount of damages which had been awarded to the Ecole du Ski Français (ESF).
Le Ski now have five days in which to lodge an appeal to the Supreme court in Paris, which they hope to do with the agreement of their tour operator supporters, which include most of the main UK ski holiday providers: Alpine Elements, Crystal Ski Holidays, Esprit Ski, Inghams, Mark Warner, Neilson, Ski Olympic, Ski Total, Skiworld and Thomson Ski.
Here at FamilySkiNews.com, we await further developments in this case which may ultimately change the course of package holiday skiing in France forever and will keep you up-to-date with any further developments as soon as they unfold here and on our FACEBOOK and TWITTER pages.
Other related posts:
Ski hosting – ESF vs Le Ski
Ski hosting – ESF and Le Ski back in court
Crystal axes ski hosting in France for next season
Crystal reintroduces ski hosting in France
Tour operators unite against ESF
Crystal's new social skiing service – how it works
Ski hosting in La Rosiere