Fitness training for skiing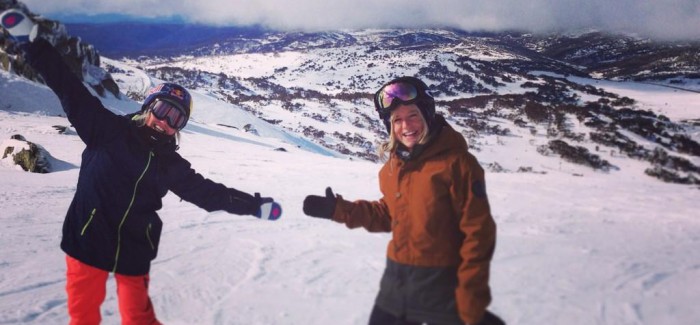 How do you get fit for your annual family ski holiday?
Some cycling perhaps?… running up and down the stairs?… sitting with your back to the wall?… taking the kids to the local swimming pool?
Martin Bell recently ran through some useful exercises with us for getting into the best possible shape prior to hitting the slopes.  You can see some of his suggestions in our Top Family Fitness Tips by clicking HERE.  With winter holiday brochures dropping onto our doormats and a definite autumnal nip in the air, it's definitely not too early to start!
But how do the pros prepare for the ski season? …
Surprise, surprise… they go skiing!
GB Halfpipe skier Rowan Cheshire is out training in the Swiss resort of Saas Fee together with fellow freeskier and GB teammate Katie Summerhayes and others at the British Freeski camps with the GB team and the Scottish team.
Aimee Fuller and Sochi gold medallist Jenny Jones are currently shredding in the Australian resort of Perisher.
But the prize for originality for summer training this year must surely go to the French team who flew all the way to Qatar to prepare the ski season.  This training camp offered no snow or skis but rather giant sand dunes and exhilarating quad bike riding.   Behind the scenes there were also some serious fitness sessions in the gym.  You can get a glimpse of their training in this latest FIS (International Ski Federation) video below:
Good luck with your training!