Toblerone "Swiss Mountain" ice cream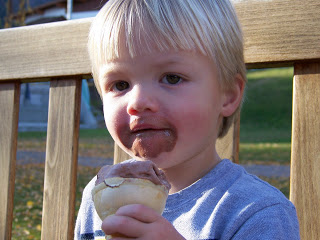 Enjoying the heatwave?  Here's one of our favourite coolers on a hot day – Swiss Mountain ice cream.
This luscious chocolate ice-cream studded with nutty nougat is inspired by the Swiss triangular chocolate bar, Toblerone.
You can find the simple recipe by clicking HERE.  It's one of a batch of alpine recipes, carefully-selected to appeal to children and to bring a taste of the mountains to your kitchen.
Why not make this delicious ice-cream with your kids while the heatwave lasts?  Just one scoop, and we guarantee you'll be transported straight to the Alps!
Other related pages:
Alpine Ravioli
Aelplermagronen
Kaiserschmarrn
Apfelmus
Tartiflette
Zuppa Valdostana
Other recent posts:
Snow+Rock shops sold
Don't just shove your end-of-season ski kit into the loft
Top season for British Ski and Snowboard athletes