Family fun with an Olympic theme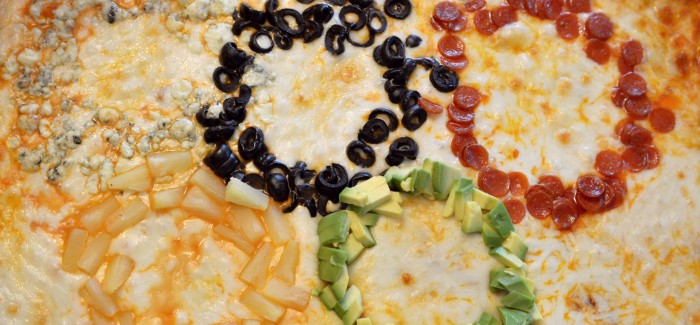 Your child may not be the next Mikaela Shiffrin or Katie Summerhayes, both Olympians at just 18 years of age, but that doesn't mean that you can't all get into the spirit and enthusiasm of the 2014 Sochi Olympic Games in resort and even in your very own home.
What better way to inspire pride in your country and a love of skiing than with some fun "Olympic"-style games that you can play as a family?  Contributor Mike Cronin explains how:
"TRAINING" TO BE AN OLYMPIAN: As well as watching the Olympics on television, show your kids some videos or read a few books about the lengths that athletes go to in their training for the Olympics — and that some people train and never reach the Games. Then, choose some activities that will not only get them up and moving, improving their health and well-being, but also will be a fun way to demonstrate how far a little hard work can go. They may never reach competition level, but they are certain to see their skills vastly improve over time. Come up with a few drills that will improve balance, agility and other skills and give them some timed opportunities to practice. You can even make it a more teachable moment by explaining to them how careful Olympians and trained athletes are about what they eat and how they take care of their bodies.
RACING: If you're at a resort with other families, or even on a ski trip with friends, you can create your own Olympic events for your kids. Each family could represent a country as its team, and you can don American flags or other country flags to represent whatever country is home. With a little creativity, you can become your own Olympic teams and then compete against each other to see who brings home the "medal".
"OLYMPIC" GAMES: Even if you can't actually hit the slopes, or if you have young children who may not be into racing, you can create your own "Olympic" events that are sure to engage even the youngest of Olympic hopefuls. Here are a few ideas:
Snowball throwing (either "archery" – throwing at a target, or for distance)
Three-legged boot race (in deep snow)
Snow "hurdles"
Best snowmen or snow angels (you can give them scores of 1-10)
Bobsledding competition on toboggans
Winter bean bag toss
OLYMPIC PARTY TREATS: After a day in the powder, keep the fun going for a few more hours with a party fit for an Olympian. You could make an Olympic ring pizza, or edible Olympic torches — just fill an ice-cream cone or a paper cup with cheese puffs/Cheetos for a fun and festive snack. Or, for an easy and inclusive way to celebrate with pride, select international-type foods for a fun Olympic buffet: All-American hot dogs, Italian pasta, Chinese salad (green salad with Asian dressing), French fries, Spanish salsa and chips and German root beer. You can get mini flags or other international flag decorations that can be placed in or around the dishes.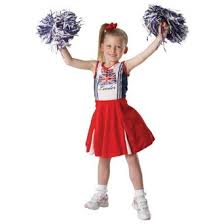 DRESS LIKE AN OLYMPIAN: Lots of kids like to play dress-up, but it doesn't have to be like their favorite superhero or animated character. Rather, let them show team pride while they ski during the Olympics.
You don't need to search online for expensive Olympic-branded accessories; a well-placed country flag sewn onto a ski jacket lapel or even a team bandanna tied around a wrist can help your child feel some pride in her country, and be in the spirit of the Olympic games. If you can, help your child find accessories in team colors. If your child is rooting for the USA team, try giving her a red hat with blue mittens, or even American flag stickers that she can apply to her skis or goggles.
If you aren't able to actually ski with your kids this February, you can still use the Olympics as a vehicle for teaching your kids about the customs and cultures of the countries from which the athletes hail. On a map or globe, point out some of the countries that are home to the Olympians they're seeing on TV. Use the opportunity to demonstrate how the athletes' customs, language and culture is similar to or different from their own.
Above all, have fun with it! Get some exercise and encourage your kids to show pride in their favorite team this year!