Chalet or apartment?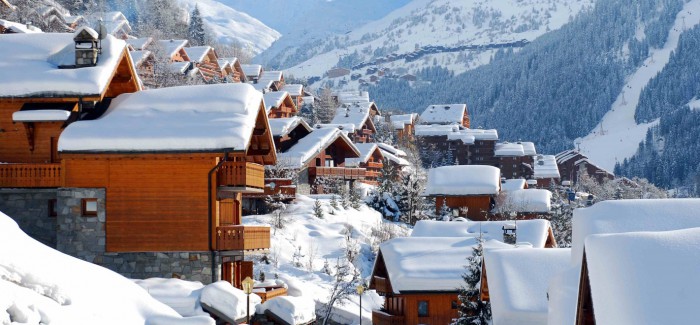 Booking a family ski holiday requires lots of careful planning – from flights to picking the right ski resort, we all know there's lots to think about!  
We often receive questions about the best type of accommodation – so we asked skiapartments.co.uk to explain the key differences between a traditional ski chalet and a more modern apartment and why, in their view, the apartment wins the day. This is what they had to say: 
In Europe, you will generally have the option of chalet, apartment or hotel in most resorts.
Hotels are often favoured by singles or couples – but they can be costly for families, especially if you have young children. Additional bedrooms which join or are close can also be difficult to arrange during peak holiday times.
A better option for families or those travelling as a group of four or more is often to opt for an apartment or chalet. This way, you're able to spend more time together, in one space.
Ski Apartments
Self-catered ski apartments are a popular choice for large groups and families. They are also the cheapest way to enjoy a ski holiday, perfect if you're travelling on a budget. An apartment provides you with your own private space to share, which can vary from simple, basic facilities to luxurious apartments with five star facilities.
The main benefit for families is access to the kitchen facilities within the apartment, enabling you to cook meals to your children's taste at preferred meal times. Being self-catered does not mean you have to cook all the time! You'll have the freedom to enjoy restaurants and snack bars when you prefer too.
Apartments are generally in the heart of resorts, close to facilities like bowling, aqua parks, gyms and spas. There are usually mini-markets and ski hire shops within close proximity to developments, so you'll never have to stray too far. In the larger apartments, you may also have your own sauna/hot tub – what a treat!
Ski Chalets
Catered chalets are usually popular with very large families and groups. When stating in a catered chalet you will have your own host who will cook and clean for your party, providing you with breakfast, lunch and dinner.
They are often run by British chalet companies, and the staff/experience you get really depends on the amount of money you pay. Most hosts are young gap-year students, but for a significant extra amount of money you can hire professional services with full-time kitchen staff. You won't be allowed to enter the kitchen and prepare your own lunch or snacks; the kitchen is solely the domain of the chalet staff.
An issue with catered accommodation is although all your meals are cooked for you, you have to be at the chalet to receive them. If you are out all day on the slopes, you'll end up paying extra for lunch and snacks throughout the day, which can really add up. You'll also not get to experience the restaurants and cafes scattered around the resort – unless you want to pay extra for that too.
Chalets are not recommended for people who like their privacy, especially if you don't fill the entire chalet with family and friends, because you'll be sharing your meal times and bathroom facilities (unless you have an en-suite room) with strangers. The bedrooms sizes within chalets are typically smaller than apartments, which may not be practical for families with children. You need to check how family friendly a chalet is likely to be before you book – you don't want to be stuck with a constantly drunk stag do for the duration of your holiday.
So there you have it… apartment or chalet?… which is best for you?  Do let us know your views on our FamilySkiNews Facebook or Twitter pages.
And, for both value and luxury self-catering options in the Alps, take a peak at the featured apartments at www.skiapartments.co.uk; or contact them on tel: 0207 590 1724.