Birthday mountain for Finland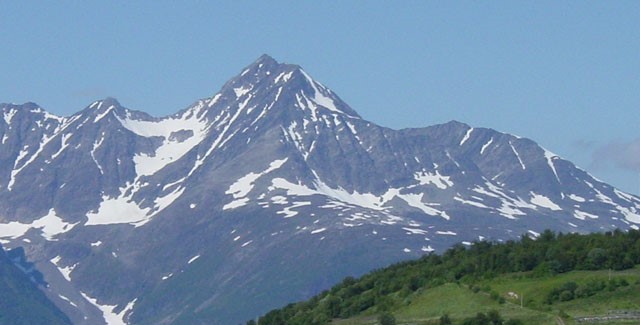 Norway is planning to give Finland a mountain for its birthday in an 'unprecedented show of kindness between countries'.  However, a number of politicians are opposing this generous gesture.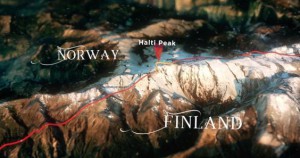 Finland is celebrating 100 years as a free nation this December, and Norway intends to change its borders in order to gift the peak of Halti mountain as a 'gift from the heart of the Norwegians'
Here at FSN, we were thrilled to hear of this happy and generous gesture, which comes as a breath of fresh air alongside IS horrors; Russia attempting to increase its land mass and President Trump going to absurd extremes to protect America's.
The idea originated from Bjørn Geirr Harsson, a retired Norwegian geophysicist who says in a new film about the proposed gift, Battle for Birthday Mountain: "I got the idea back in 1972 when I did a gravity survey in the border area… I saw that the highest point in Finland was on a hillside and for Norway on a mountain, so I wrote a letter to the foreign ministry and proposed that a gift from the Norwegian people to Finland should be a mountaintop."
He added: "There is no real reason or need for the gift, but that's kind of the point.  All over the world you find countries that fight or make war to enlarge their countries, but in this case Norway is willing to give away a small part without anyone asking for anything return.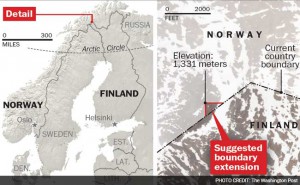 "It is a gift from the heart of the Norwegians to Finland so we don't expect anything back; we just want to give them something really nice when they celebrate 100 years as a free nation."
The local mayor of the Kåfjord municipality where the Halti mountaintop is situated, Svein Oddvar Leiros, hopes that the gesture might be "an example for other countries that are battling over national borders."  Locals also welcome the idea.
The prime minster of Norway is also in favour of the gift, which encroaches a mere 31 metres into Norwegian land.  Part of Halti mountain is already in Finland – and forms its current highest point.  Halti has two peaks – the Norwegian peak would become Finland's new highest point, while it wouldn't affect Norway's top 200 highest peaks.
However the prime minister is also aware that it contravenes part of Norway's constitution which states the kingdom of Norway is "indivisible and inalienable".
As a result, last year, the idea of 'birthday mountain' was dropped for a while, but the people of Norway are still trying to convince their government that it would be a great demonstration of their close relationship with their neighbour.
A few politicans still oppose the gift, but Harsson is hoping that his documentary will drum up further support.