All set for World Snow Day 2020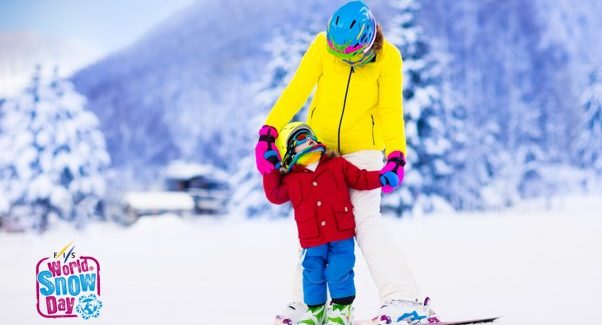 World Snow Day 2020 takes place this year on Sunday 19th January.  It is the ninth year for World Snow Day, and 363 events have been coordinated across 45 countries to give families a taste of winter sports and snows pursuits. 
Not all events are taking place in alpine environments this year.  Snow festivals are being staged in a number of cities, from Tallinn in Estonia to Ulaanbaatar, the capital of Mongolia.
And not all events even involve snow.  In Peru and Brazil, for instance, there will be free sand-boarding lessons for kids.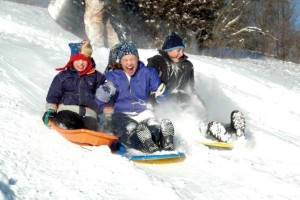 Some of the other standout events include 72 centres in China offering free or discounted ski lessons, equipment rental and lift passes; and there are free lessons and special lift prices for kids in Lake Louise in Canada, and throughout the Engadin valley in Switzerland.  Ski and snowboard schools across Poland are offering free lessons for kids, and Norway is holding a national 'open day' with 50NOK (€5) lift passes for all kids and adults.  In Doha, Qatar, there will be ice-skating shows and snowman building competitions; and Switzerland is giving away 12,000 free skis' lift passes.
Schools in Lithuania are staging a variety of School World Snow Days. Students of Kaunas Educational Centre for the Deaf and Hard-of-Hearing will be taking part in a series of fun events called 'Hockey at School' during PE lessons at school – playing hockey on ice with specially adapted equipment.
FIS President Gian Franco Kasper remarked, "Once again World Snow Day has exceeded expectations. This is great achievement and testament to how important children and families are to snow sports."
Here's a taster of what to expect:
There are also plenty of competitions large and small across the globe, thanks to event sponsors, including the chance to win a family set of skis in the #atomicsnowday competition, and the chance to win Dinoski ski suits for kids.
Why do we have World Snow Day? The main vision of the FIS, organisers of this global event, is to increase numbers of people participating in snow-related activities as well as promoting the sports of skiing and snowboarding for recreation. But it's also getting kids off their screens and into the fresh air… the very children who will ultimately become the guardians of the snow for future generations.  It's important for them to learn to enjoy and care for this special and fragile environment so that they, and their children too, will have snow to play on in future years.
'Bring Children to the Snow' Coordinator Andrew Cholinski commented "Seeing so many different stake holders in snow sports come together is both exciting and humbling. We cannot wait for the 19th January 2020."
For more information on World Snow Day, and an interactive map locating all 363 events, visit www.world-snow-day.com