Sochi Games to mark 'new' Russia's 25th anniversary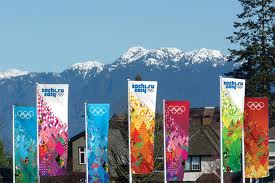 "The 2014 Winter Olympic Games will mark the new Russia's 25th anniversary" stated the head of the IOC Press Commission, Kevan Gosper at the opening of Sochi's World Press Briefing yesterday.
Gosper, the former IOC vice-president, continued: ""What Russia is doing in Sochi to showcase itself to the world is very much what China did when it took on the Beijing Olympics…. Russia, as Russia, is now making a new presentation of itself to the world… you will be able to see at first hand the can-do attitude which is now known as the new Russia, 23 years after the break-up of the Soviet Union."  
It's just 15 months until the next Winter Olympic Games and representatives from over 300 media sources worldwide are attending the 2014 World Press Briefing in Sochi.  Sochi has bid twice before for the Games.  They won the 2014 bid ahead of Pyeongchang. 
FamilySkiNews has been covering developments in Sochi for some months now, from its first Olympic test events back in February, through its Ski World Cup debut races, the Russian Green Marathon, the selection of Winter Olympic Mascots, commemorative stamps and other memorabilia, through to how to become a volunteer at the Games. 
Sochi is one massive building site at present – in fact, the largest building site in Europe.  More than 200 sports facilities and pieces of infrastructure are being built for the Games at an estimated cost of over $30 billion.  
Nonetheless, Gosper remained upbeat about the vast building programme: "The enormity of what you will see in the establishment of the ice facilities on the foreshore of the Black Sea, and what is happening  in these magnificent Caucasus mountains will really astonish you."
"I've never seen an event or an effort like this" he went on. "The work on the road and rail networks, and the venues, has unfolded like a huge new carpet.  I was here 12 months ago, and now I am back I can't believe the change."
Gosper's confidence was echoed by the Mayor of Sochi, Anatoly Pakhomov: "Sochi is a unique city, and the winter Games of 2014 will be the most unforgettable winter Games in history."
It will be interesting to track its development here on FamilySkiNews.com over the next 15 months…